Lincoln's Lessons: Invest In Who You Are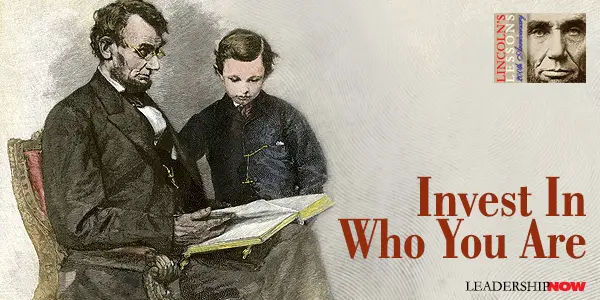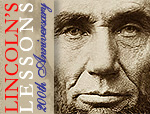 H
ardships, failures and disappointments forged Lincoln into the leader he was. His résumé didn't prepare him for the job of the presidency, but the crucible of his life did. A defining quality was his deliberate and continual reflection that gave him a depth of understanding and purpose to face the struggles, as he put it, "not altogether for today" but "for a vast future also."
Newspaperman Horace Greeley once said of Lincoln, "Lincoln gladly profited by the teaching of events and circumstances, no matter how adverse or unwelcome….There was probably no year of his life that he was not a wiser, cooler, better man than he had been the year preceding." This quality alone no doubt allowed Lincoln to grow into a fully integrated man. He invested in "who" he was and not just the "what" of the work he was doing. The "who" makes the "what."
The experiences of his life gave him the ability to face the negatives with clarity and resolve. He learned that most often the only way out is through. He learned to able to judge the dilemmas that often arise from navigating strong convictions and the demands of the moment. This only comes about by knowing who you are and what you believe. The quality that most defined Lincoln was his internal consistency or wholeness. Integrity is the key to influence. Lincoln's contemporaries sensed his integrity in everything he did; a quality that still moves people today.
Lincoln once described the workings of his mind to his friend Joshua Speed. He said, "I am slow to learn, and slow to forget that which I have learned. My mind is like a piece of steel—very hard to scratch anything on it, and almost impossible thereafter to rub it out." William Lee Miller points out in
Lincoln's Virtues
, that Lincoln was good at finding the crux of the matter. "He would become a thinker in particular about moral ideals as they intersect with politics. And his qualities of mind meant that not only facts and ideas, once acquired, stayed with him, but that political and moral positions, once he worked them out, would not be lightly abandoned."
Lincoln was not without fear, however. Yet even with his doubts and fears, Lincoln possessed a hope that was rooted in character. "The hope is not that suffering will go away, for with Lincoln it did not ever go away," writes Joshua Shenk in
Lincoln's Melancholy
. "The hope is that suffering, plainly acknowledged and endured, can fit us for the surprising challenges that await."
* * *
Of Related Interest:

Abraham Lincoln Was Born 200 Years Ago Today

Lincoln's Lessons: Humor Communicates Like Nothing Else

Lincoln's Lessons: Think Things Through

Abraham Lincoln and His Times
* * *


Like us on
Instagram
and
Facebook
for additional leadership and personal development ideas.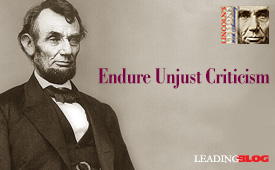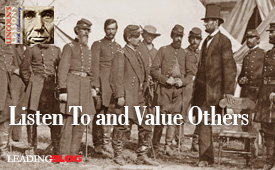 Posted by Michael McKinney at 12:10 AM
Permalink | Comments (0) | TrackBacks (2) | This post is about Lincoln's Lessons