Maybe What You Need is a Little Disruption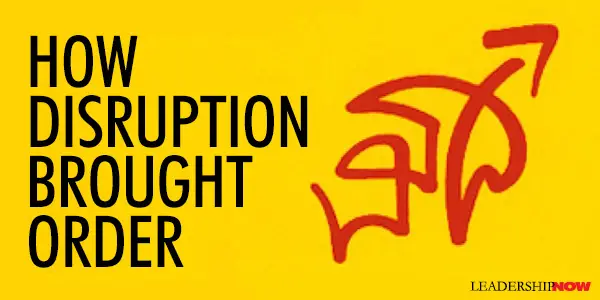 I
N TIMES LIKE THIS we need to rethink what we are doing. Hit the reset button. Jean-Marie Dru's prescription may be just the thing you need. Dru is the President and CEO of TWBA/Worldwide and author of
How Disruption Brought Order
, calls it
Disruption
. Disruption is "breaking with the status quo, refusing given wisdom, and finding unexpected solutions. We believe that the best way to help our clients grow their businesses is most often through strategies that involve rupture."
In describing marketing campaigns for Nissan (Shift), Adidas (Impossible is Nothing), Apple (Think Different), and others, he shows how Disruption asks the public to see the brand in a new light and thereby refresh, transform and reinvent it. But, it's not limited to marketing and advertising. It has application to both your business and your thinking.
"If you change nothing within a company you are sure to fail. As you also will if you try to change everything. The key to success lies within your ability to determine the fine line between what must change and what you must not.
Fiona Clancy, the TWBA Disruption Director, summaries it this way:
Disruption Is:
• Being endlessly curious
• Keeping an open mind
• Looking for new beginnings with larger futures
• Anticipating the future without fully expecting it
• Accelerating change to your client's advantage
• Recognizing patterns of success and building on them
• Being creative ahead of the usual agency creative process (Creative is not a department.)
• Turning intuition into a discipline, but without devaluing intuition
• Gaining stability from going somewhere fast
• Being in control rather than controlling
• Anticipating change rather than defending against it
• Questioning the way things are: imagining the way things could be
Disruption Is Not:
• Change for change's sake
• Upsetting the client's organization
• A particular creative style
• Throwing away the past
• Being deliberately wacky
• Limited to advertising
* * *


Like us on
Instagram
and
Facebook
for additional leadership and personal development ideas.
* * *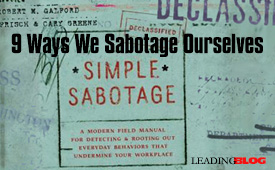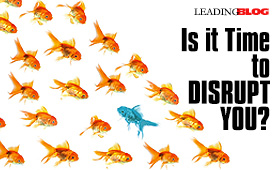 Posted by Michael McKinney at 03:01 PM
Permalink | Comments (0) | This post is about Change , Creativity & Innovation , Marketing