Reframing Conflict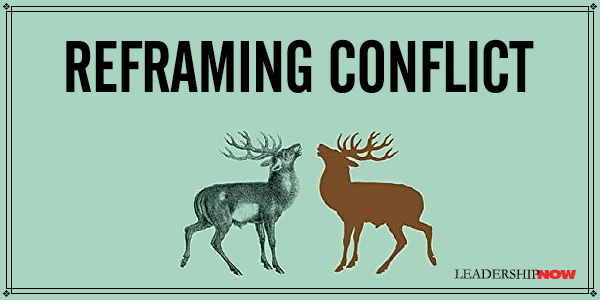 NEGOTIATION expert and Harvard Law School professor, Roger Fisher talks about how we communicate through conflict in Managing Conflict. Reframing the situation we find ourselves in to reflect a concern for he other person's point of view can move us through a perceived impasse. Fisher's rethinking process excerpted here, is helpful in this regard:
"So I come and try to put myself in your shoes: How do you see it? How can I help you see it in a way that will be helpful to you, where you can go forward? I'm not telling you what to do; I'm not fighting with you."
"I have to get on your side, understand what you're thinking about; what you're worried about—your concerns, your interests—and how I can help you deal with your side."
Fisher adds: "Negotiation is recognizing that it's not just the other side that has the problem but that we have a problem together. When you negotiate, you want to understand each other's perceptions. How do you see it? How do I see it? How do we change it from adversarial to side by side, so that we're both working on this?"
* * *


Follow us on
Instagram
and
Twitter
for additional leadership and personal development ideas.
* * *

Posted by Michael McKinney at 05:03 PM
Permalink | Comments (0) | This post is about Books , Communication