It's Not About Me?!?
In
The Ring in the Rubble
, Gary Brandt brings up something that can hold us back from defining our problem, immobilize us, and block us from finding solutions.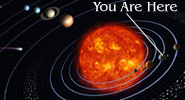 It's an attitude that is easy to slip into and the last thing we want mentioned when we are in trouble. But if we can deal with it now, we can have a better chance of avoiding it when we are in trouble. He writes:
We tend to think that what we see is reality, and to forget that there is a much bigger world out there that, if we considered it, would put our situation into perspective. When we forget this, we tend to take our own perspective a little too seriously, and in the process, we take ourselves too seriously as well.
Brandt suggests that a well-developed sense of humor makes a good antidote.
Posted by Michael McKinney at 08:25 AM
Permalink | Comments (0) | This post is about Books , Personal Development , Problem Solving