Fast Company Interview with Sir James Dyson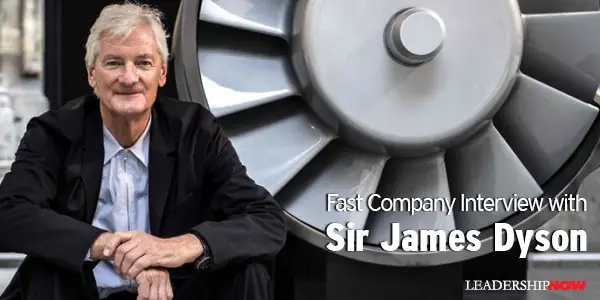 THE discussions on Appreciative Intelligence and Charles Pellerin's views on the social leadership aspects of project management, parallel a good short interview in the May issue of Fast Company with Sir James Dyson. Here are a couple of his comments:
FC: You once described the inventor's life as "one of failure." How so?

I made 5,127 prototypes of my vacuum before I got it right. There were 5,126 failures. But I learned from each one. That's how I came up with a solution. So I don't mind failure. I've always thought that schoolchildren should be marked by the number of failures they've had. The child who tries strange things and experiences lots of failures to get there is probably more creative.

FC: Not all failures lead to solutions, though. How do you fail constructively?

We're taught to do things the right way. But if you want to discover something that other people haven't, you need to do things the wrong way. Initiate a failure by doing something that's very silly, unthinkable, naughty, dangerous. Watching why that fails can take you on a completely different path. It's exciting, actually.
* * *


Like us on
Instagram
and
Facebook
for additional leadership and personal development ideas.
Posted by Michael McKinney at 11:13 PM
Permalink | Comments (0) | This post is about Creativity & Innovation , Problem Solving , Thinking