Ego Check: Self Check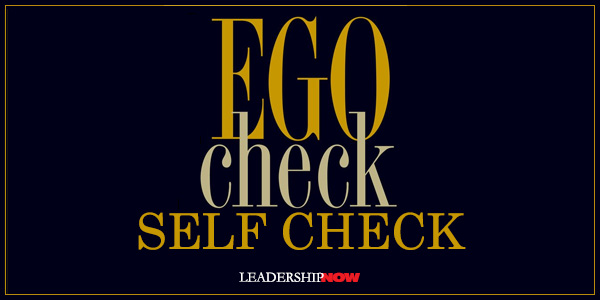 T
HERE'S A FINE LINE between being confident and having an out-of-control ego and it has to be managed carefully. No of us is immune to overconfidence and that line is all too easy to cross. Here are four questions
Mathew Hayward
recommends to ask yourself as a sort of
self
ego check:
Why am I doing this?
We need to understand where our pride is coming from. Our pride needs to be based on real achievements and emotions. "We all receive pleasure and pain from how others perceive and respond to us. When taken too far, however, that tendency gives others control over our pride. Playing to others' aspirations and expectations make us characters in their play. Before long we become inauthentic, rudderless, and self-destructive."
Am I getting the right input into this decision?
"Finding and working effectively with the right foils is a critical way of managing one's pride and, therefore, of curbing false confidence and hubris. The right foils know when to tell us when we are wrong, and they enable us to step back, step in, and step aside." He adds, "…the key to real and lasting success is to have the right relationships with a number of trusted managers."
Am I seeing, seeking, using, and sharing material feedback?
Are we kidding ourselves about our situation? The key here is to get and use the best available feedback.
Have I clarified the conditions in which I could be wrong?
It is wise to face the potential consequences of our decisions and actions today before they have occurred. By managing what could go wrong, we can factor in the possibility that our actions are driven by false confidence, even if we don't know it at the time.
This is probably a lot like preaching to the choir. If your ego is out of control, you're no doubt certain that you're already doing these things.
* * *


Like us on
Instagram
and
Facebook
for additional leadership and personal development ideas.
* * *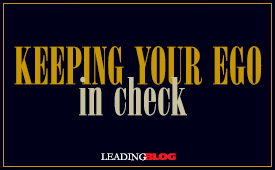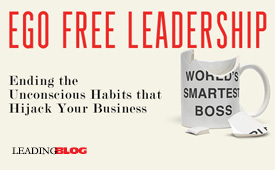 Posted by Michael McKinney at 12:05 AM
Permalink | Comments (0) | This post is about Books , Personal Development