5 Leadership Lessons from Robin Sharma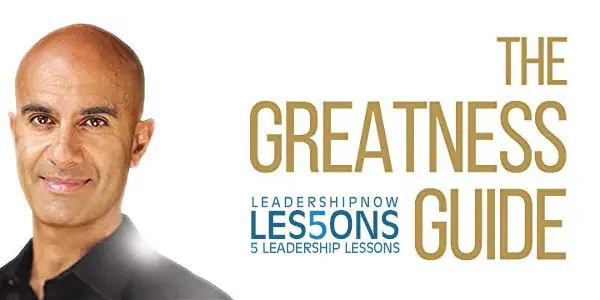 THESE five lessons are from The Greatness Guide by speaker and leadership coach, Robin Sharma.

  The ultimate competitive advantage of your enterprise comes down to a single imperative—your ability to grow and develop leaders faster than your competition. The more quickly you can get every single person in the company demonstrating leadership behavior—regardless of their position—the more quickly you will lead the field.

  Being a leader isn't about being liked. It's about doing what's right. Great leaders run their own race, making the right decisions and worrying little about public opinion. They are courage in action.

  Try not to teach your fears to your kids. Introduce your children to what's possible. If you see the world as a place of limitation, so will those little people you are raising.

  Every day, life will send you little windows of opportunity. Your destiny will ultimately be defined by how you respond to these windows of opportunity. Shrink from them and your life will be small. Feel the fear and run to them anyway and your life will be big.

  Remember, every great leader (or visionary or brave thinker) was initially laughed at. Now they are revered. Push the envelope. Refuse to accept anything remotely close to mediocrity. Let go of the chains that have bound you to the ordinary. And definitely leave the crowd.
* * *


Follow us on
Instagram
and
Twitter
for additional leadership and personal development ideas.
* * *


Posted by Michael McKinney at 08:59 AM
Permalink | Comments (0) | This post is about Five Lessons , Personal Development