Knowing People Better than We Know Hogs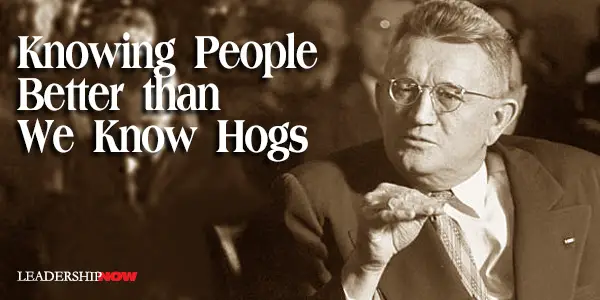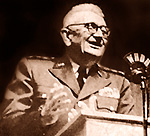 Major General Lewis B. Hershey famously remarked on June 18th 50 years ago,
"When we know as much about people as hog specialists know about hogs, we'll be better off."
Well said.
On July 31, 1941, Franklin Roosevelt named Hershey the director of the Selective Service System a position he held for almost 30 years. Needless to say, this was a difficult assignment. He had to get congress what they needed in the framework of what Americans would accept. His leadership style, humility, and sense of humor helped him to walk this tightrope. As a nationally renowned speaker, he used his Hoosier wit and philosophy to charm his audience.
Another great Hershey statement: "A boy becomes an adult three years before his parents think he does, and about two years after he thinks he does."
* * *


Like us on
Instagram
and
Facebook
for additional leadership and personal development ideas.
Posted by Michael McKinney at 12:13 PM
Permalink | Comments (0) | This post is about Personal Development