General Douglas MacArthur: The Soldier, The Gentleman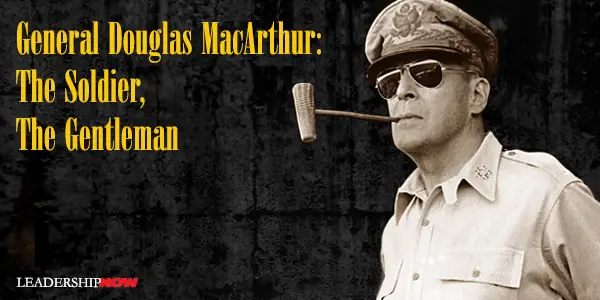 G
ENERAL Douglas MacArthur is regarded are one of the most effective generals in history. General George Marshall regarded him as our most brilliant. He accomplished this in large part because of his code of self-discipline. He believed self-discipline to be the key in enabling the leader to think clearly and act responsibly.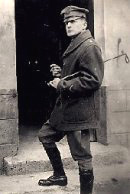 Mastering your impulses and controlling your emotions allows one to bring balance and perspective to any situation. This ability to display the right amount of emotion was especially critical and valuable to him in his most trying circumstances.
Major William A. Ganoe recalled this aspect of MacArthur's character in his book
MacArthur Close-Up: Much Then and Some Now
(1962) in the following excerpt as cited by William Manchester:
Of all his traits, Ganoe believes "the one that made the greatest impact was his unwavering aplomb, his astonishing self-mastery. I had seen men who were so placid or stolid they were emotionless. But MacArthur was anything but that. His every tone, look or movement was the extreme of intense vivacity. . . . As he talked, so he walked jauntily, without swagger. His gait and expression were carefree without being careless." He possessed "a gifted leadership, a leadership that kept you at a respectful distance, yet at the same time took you in as an esteemed member of his team, and very quickly had you working harder than you had ever worked before in your life, just because of the loyalty, admiration and respect in which you held him. Obedience is something a leader can command, but loyalty is something, an indefinable something, that he is obliged to win. MacArthur knew instinctively how to win it." He was, the adjutant concludes, "all contradiction. He commanded without commanding. He was both a patrician and plebeian. I could close my eyes and see him in his toga, imperiously mounting his chariot, and the next minute clad in homespun, sitting on the narrow sidewalk of Pompeii and chatting informally with a slave."

But the toga fitted him best. "To him the word gentleman held a religious meaning. It was sacredly higher than any title, station, or act of Congress. It was an attitude of life to be cherished in every gesture and spoken word. It comprehended and excused no letdown in its execution. . . . Flying off the handle, berating or bawling out were cardinal sins, which I not once saw him give way to. In times of stress or stinging irritation, his voice grew low, falling to a deep bass and intoning, with a control so strong, it held motionless everyone within its sound."
* * *


Like us on
Instagram
and
Facebook
for additional leadership and personal development ideas.
Posted by Michael McKinney at 12:20 AM
Permalink | Comments (0) | This post is about Leaders , Leadership