First Look: Leadership Books for October 2023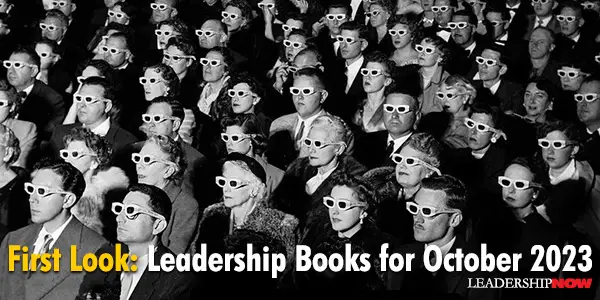 HERE'S A LOOK at some of the best leadership books to be released in October 2023 curated just for you. Be sure to check out the other great titles being offered this month.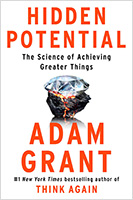 Hidden Potential: The Science of Achieving Greater Things by Adam Grant
We live in a world that's obsessed with talent. We celebrate gifted students in school, natural athletes in sports, and child prodigies in music. But admiring people who start out with innate advantages leads us to overlook the distance we ourselves can travel. We underestimate the range of skills that we can learn and how good we can become. We can all improve at improving. And when opportunity doesn't knock, there are ways to build a door. Hidden Potential offers a new framework for raising aspirations and exceeding expectations.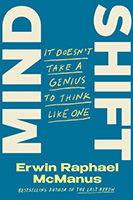 Mind Shift: It Doesn't Take a Genius to Think Like One by Erwin Raphael McManus
Throughout his thirty years of work as a mindset expert and leadership coach, Erwin Raphael McManus has been obsessed with these questions: Why do some people succeed despite having all the odds stacked against them? How do others achieve the unthinkable, only to watch their lives slip away? Are there mental structures for failure and success? McManus has come to realize that too many of us have "near-life" experiences. We almost pursue our dreams. We almost make the decision that changes everything. We are always one choice away. In Mind Shift, McManus brings together twelve mental frameworks that have helped some of the most accomplished people on earth create internal structures of success.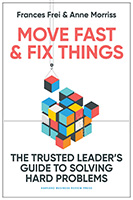 Move Fast and Fix Things: The Trusted Leader's Guide to Solving Hard Problems by Frances Frei and Anne Morriss
Speed has gotten a bad name in business, much of it deserved. When Facebook made "Move fast and break things" an informal company motto, it fueled a widely held belief that we can either make progress or take care of people, one or the other. That a certain amount of wreckage is the price we have to pay for inventing the future. Leadership experts Frances Frei and Anne Morriss argue that this belief is deeply flawed—and that it keeps you from building a great company. Helping executives and entrepreneurs solve their toughest problems over the past decade, Frei and Morriss learned that the trade-off between speed and excellence is false. The best leaders solve hard problems with fierce urgency while making their organizations—employees, customers, and shareholders—even stronger. They move fast and fix things.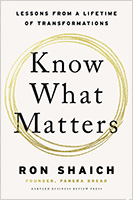 Know What Matters: Lessons from a Lifetime of Transformations by Ron Shaich
Ron Shaich, founder and former CEO of Panera Bread, is a business visionary who has been part of building three iconic restaurant brands: Au Bon Pain, Panera Bread, and now Cava. How did Shaich succeed repeatedly in such a notoriously tough industry? By discovering today what will matter tomorrow and never hesitating to undertake sweeping transformations in order to get the job done. He offers clear-headed lessons for the entire life cycle of an enterprise, from bootstrapping a startup to going public to managing large companies to selling a business. And the relevance of his message doesn't end in the boardroom. Telling yourself the truth, knowing what really matters, and getting it done is the path to creating and sustaining a meaningful life, a market-leading business, and even a healthier society.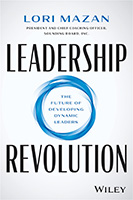 Leadership Revolution: The Future of Developing Dynamic Leaders by Lori Mazan
In Leadership Revolution, executive coach Lori Mazan delivers an exciting new approach to leadership development tailor-made for the 21st century. Drawing on lessons learned from coaching top executives for 25 years, you'll learn how to attract and retain talent by accelerating and individualizing their professional growth and how to re-think leadership in the new remote and hybrid work environment. An invaluable and practical strategy guide for leadership and talent development, Leadership Revolution is the perfect resource for managers, executives, coaches, and other business leaders looking for proven ways to shape the next generation of leaders in their firms.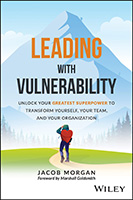 Leading with Vulnerability: Unlock Your Greatest Superpower to Transform Yourself, Your Team, and Your Organization by Jacob Morgan
How do some of the world's top leaders unlock the potential of others, create trust, and lead through change? Jacob started out with one basic question: Is vulnerability the same for leaders as it is for everyone else? It turns out that it's not. On August 20, 1991, Hollis Harris, the CEO of struggling Continental Airlines told his 42,000 employees to pray for the future of the company. The next day he was fired. What Hollis did was vulnerable, but it was not leadership. While vulnerability cripples some leaders, others tap into it and use it as a superpower. Vulnerability alone makes leaders seem incompetent. Competence on its own makes it hard for leaders to connect with their people. The key is to develop both competence and vulnerability, what Jacob calls "The Vulnerable Leader Equation."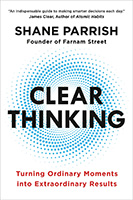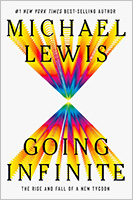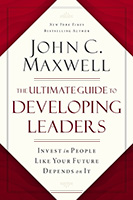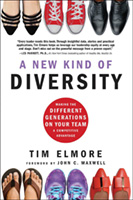 For bulk orders call 1-626-441-2024
* * *
"... a mind needs books as a sword needs a whetstone, if it is to keep its edge."
— George R.R. Martin, A Game of Thrones
* * *


Follow us on
Instagram
and
Twitter
for additional leadership and personal development ideas.

Posted by Michael McKinney at 11:50 AM
Permalink | Comments (0) | This post is about Books