Leading Thoughts for July 20, 2023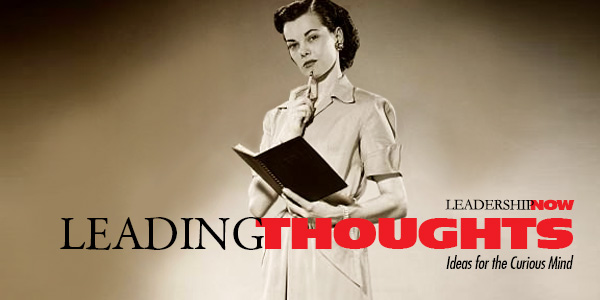 IDEAS shared have the power to expand perspectives, change thinking, and move lives. Here are two ideas for the curious mind to engage with:
I.
Siimon Reynolds on how vagueness leads to failure:
"The average person has no clear purpose, and that's why people end up average. It's not unusual to see people working 12 hours a day and still not getting anything substantial done. Why? At the heart of it, their lack of clarity about the best use of their time leads them to work on what's urgent, not what's important. Foggy purpose always leads to mediocre results, no matter how intelligent you are."
Source: Why People Fail: The 16 Obstacles to Success and How You Can Overcome Them
II.
Kobe Bryant on the focus necessary to become a champion:
"Basketball, for me, was the most important thing. So everything I saw, whether it was TV shows, whether it was books I read, people I talked to—everything was done to learn how to become a better basketball player. Everything. Everything. So when you have that point of view, the world becomes your library to help you become better at your craft.

"What I found in the NBA is a lot of guys played for financial stability. When it came to the NBA, they got that financial stability, so therefore the passion, the work ethic, and the obsessiveness was gone. I'm looking at that, and I'm like, 'This is going to be like taking candy from a baby. No wonder Michael Jordan wins all these championships.' This is crazy. And then you had the players that had that passion but weren't willing to commit their entire lives to doing that. It's a choice. You have other things. You have family, and you have all these other things you have to do. The game really can't be your number-one priority. I'm looking at that, and I'm like, this is going to be fun."
Source: Valuetainment, Kobe Bryant's Last Great Interview
* * *
Look for these ideas every Thursday on the Leading Blog. Find more ideas on the LeadingThoughts index.
* * *


Like us on
Instagram
and
Facebook
for additional leadership and personal development ideas.

Posted by Michael McKinney at 05:01 AM
Permalink | Comments (0) | This post is about Leading Thoughts