Leading Thoughts for September 1, 2022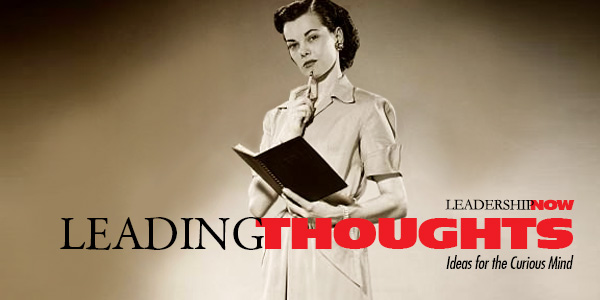 IDEAS shared have the power to expand perspectives, change thinking, and move lives. Here are two ideas for the curious mind to engage with:
I.
Jon Gordon on the ultimate rule of positive energy:
"Your positive energy and vision must be greater than anyone's and everyone's negativity. Your certainty must be greater than everyone's doubt. There will always be people who don't share your vision. There will always be the doubters who doubt, doubt, and doubt and tell you you can't do this and you won't be able to accomplish that. They think that dreams were meant for others but not for people like you and them. And there will even be people who don't want you to succeed because it makes them see their own weaknesses and failures. Rather than driving their own bus they are trying to ruin everyone else's ride."
Source: The Energy Bus: 10 Rules to Fuel Your Life, Work, and Team with Positive Energy
II.
Wally Amos on facing your problems:
"One of the realities of existence is this: If you don't get it right the first time, life will give you another chance to master that aspect of things. And if you miss your next chance, that same challenge will again present itself to you. The process continues until you get it right. The inevitable cycle is a curse if you are running away from your problems, and a blessing if you are seeking to grow through them. In every challenge lies an opportunity."
Source: Man With No Name: Turn Lemons into Lemonade
* * *
Look for these ideas every Thursday on the Leading Blog. Find more ideas on the LeadingThoughts index.
* * *


Like us on
Instagram
and
Facebook
for additional leadership and personal development ideas.

Posted by Michael McKinney at 12:02 AM
Permalink | Comments (0) | This post is about Leading Thoughts