First Look: Leadership Books for July 2022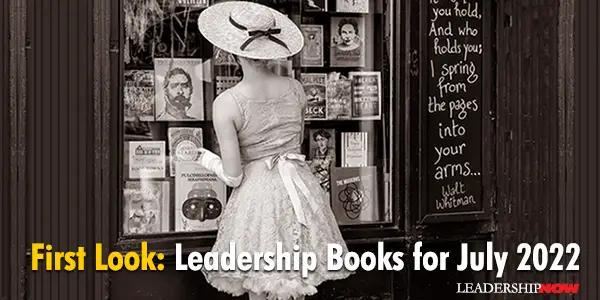 HERE'S A LOOK at some of the best leadership books to be released in July 2022. Be sure to check out the other great titles being offered this month.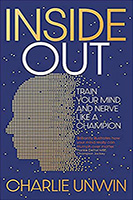 Inside Out: Elite Performance from Within by Charlie Unwin
In any high-pressure environment, from special operations to the operating theatre, you can divide people into two groups - those who control their performance from the inside out, and those whose performance is controlled from the outside in. In Inside Out, Charlie Unwin, one of the world's leading performance psychologists, explains the techniques that enable the elite to perform at their best under immense pressure. It reveals how they think, prepare and perform, taking you inside the highly unpredictable modern battlefield, the chaos of the catwalk, the operating theatre, the stadium, the maximum-security prison and the opera house. Whatever the challenge, whether life-or-death, or simply chasing a promotion at work, we are all susceptible to becoming 'outside in' - when you start paying more attention to the thought of not messing up than the process of doing something well. The 'Inside Out' method helps you gain control so that you can have a greater impact. It's about mindset, learning new skills, maintaining confidence and sustaining great results over time.

Why Innovation Fails: And How to Succeed in Seven Steps by Joachim De Vos
Exploring the dos and don'ts of sustainable corporate innovation, this book explains the most frequently made mistakes and highlights the most common pitfalls in the innovation process. To remain successful, organizations must be able to respond effectively to the fast pace of change or even stay one step ahead of it. To make this possible, it is crucial to look at the future in the right way. This means embracing uncertainty, seizing opportunities and recognizing threats in good time. Through the author's insightful and knowledgeable text, you will gain greater insight into the technological evolutions of the next 10 years and discover how this insight can be turned into a concrete approach that will build future-proof and successfully innovating companies and organisations.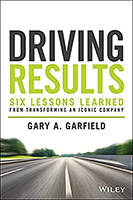 Driving Results: Six Lessons Learned from Transforming An Iconic Company by Gary A. Garfield
In Driving Results: Six Lessons Learned from Transforming an Iconic Company, now-retired Bridgestone CEO Gary Garfield delivers an incisive and eye-opening road map of how to transform any organization, department, or group. Through a series of massive changes, Garfield drove record results while the CEO. By sharing his learnings on driving change in this insightful book, you'll learn how you can use the six essential elements to drive results through change at your organization or with your team.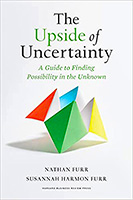 The Upside of Uncertainty: A Guide to Finding Possibility in the Unknown by Nathan Furr and Susannah Harmon Furr
In The Upside of Uncertainty, INSEAD professor Nathan Furr and entrepreneur Susannah Harmon Furr provide a sweeping guide to embracing uncertainty and transforming it into a force for good. Drawing from hundreds of interviews, along with pioneering research in psychology, innovation, and behavioral economics, Nathan and Susannah provide dozens of tools—including mental models, techniques, and reflections—for seeing the upside of uncertainty, developing a vision for what to do next, and opening ourselves up to new possibilities.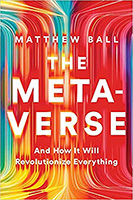 The Metaverse: And How it Will Revolutionize Everything by Matthew Ball
From the leading theorist of the Metaverse comes the definitive account of the next internet: what the Metaverse is, what it will take to build it, and what it means for all of us. The term "Metaverse" is suddenly everywhere, from the front pages of national newspapers and the latest fashion trends to the plans of the most powerful companies in history. It is already shaping the policy platforms of the US government, the European Union, and the Chinese Communist Party. But what, exactly, is the Metaverse? As pioneering theorist and venture capitalist Matthew Ball explains, it is a persistent and interconnected network of 3D virtual worlds that will eventually serve as the gateway to most online experiences, and also underpin much of the physical world. For decades, these ideas have been limited to science fiction and video games, but they are now poised to revolutionize every industry and function, from finance and healthcare to education, consumer products, city planning, dating, and well beyond.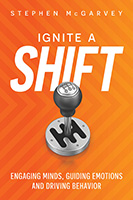 Ignite a Shift: Engaging Minds, Guiding Emotions and Driving Behavior by Stephen McGarvey
The ability to persuade and influence is the cornerstone of success. In Ignite a Shift, internationally acclaimed speaker Stephen McGarvey explores the subtleties of effective communication and highlights the essential fact that thinking impacts emotions which drive behavior. It is the quintessential guide to communication, positive persuasion and influencing with integrity. It reveals the proven techniques that the world's most effective leaders are using to motivate themselves and others to excel professionally and personally.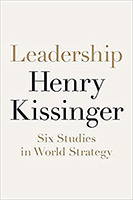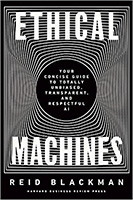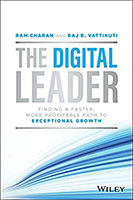 For bulk orders call 1-626-441-2024
* * *
"To add a library to a house is to give that house a soul."
— Cicero
* * *


Follow us on
Instagram
and
Twitter
for additional leadership and personal development ideas.

Posted by Michael McKinney at 03:01 PM
Permalink | Comments (0) | This post is about Books