Leading Thoughts for June 30, 2022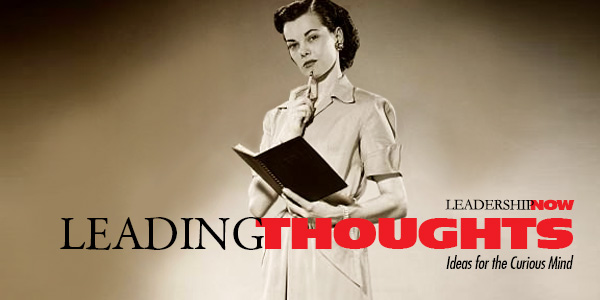 IDEAS shared have the power to expand perspectives, change thinking, and move lives. Here are two ideas for the curious mind to engage with:
I.
Scientist Marie Curie on the importance of self-improvement for the betterment of self and others:
"You cannot hope to build a better world without improving the individuals. To that end, each of us must work for his own improvement, and at the same time share a general responsibility for all humanity, our particular duty being to aid those to whom we think we can be most useful."
Source: Pierre Curie (Autobiographical Notes)
II.
Thomas Mitchell, a farmer, on productivity:
"It is wonderful how much work can be got through in a day, if we go by the rule—map out our time, divide it off, and take up one thing regularly after another. To drift through our work, or to rush through it in a helter-skelter fashion, ends in comparatively little being done. 'One thing at a time' will always perform a better day's work than doing two or three things at a time. By following this rule, one person will do more in a day than another does in a week."
Source: Essays on Life by Thomas Mitchell, Farmer
* * *
Look for these ideas every Thursday on the Leading Blog. Find more ideas on the LeadingThoughts index.
* * *


Like us on
Instagram
and
Facebook
for additional leadership and personal development ideas.

Posted by Michael McKinney at 02:03 PM
Permalink | Comments (0) | This post is about Leading Thoughts