Leading Thoughts for June 16, 2022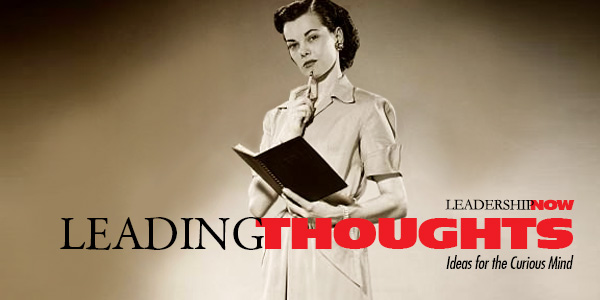 IDEAS shared have the power to expand perspectives, change thinking, and move lives. Here are two ideas for the curious mind to engage with:
I.
Amor Towles' character Count Alexander Rostov on withholding judgement:
"The Count had to acknowledge once again the virtues of withholding judgment. After all, what can a first impression tell us about someone we've just met for a minute in the lobby of the hotel? For that matter, what can a first impression tell us about anyone? Why, no more than a chord can tell us about Beethoven or a brushstroke about Botticelli. By their very nature, human beings are so capricious, so complex, so delightfully contradictory, that they deserve not only our consideration, but our reconsideration--and our unwavering determination to withhold our opinion until we have engaged with them in every possible setting at every possible hour."
Source: A Gentleman in Moscow: A Novel
II.
Yale law professor Stephen L. Carter on rights and civility:
"If we fail to distinguish desire from right, we will not understand that rights are sensible and wise only within particular contexts that give them meaning. The Constitution protects a variety of rights, but our moral norms provide the discipline in their exercise. Sometimes what the moral norm of civility demands is that we restrain our self-expression for the sake of our community."
Source: Civility: Manners, Morals, and the Etiquette of Democracy
* * *
Look for these ideas every Thursday on the Leading Blog. Find more ideas on the LeadingThoughts index.
* * *


Like us on
Instagram
and
Facebook
for additional leadership and personal development ideas.

Posted by Michael McKinney at 02:44 PM
Permalink | Comments (0) | This post is about Leading Thoughts