Leading Thoughts for March 24, 2022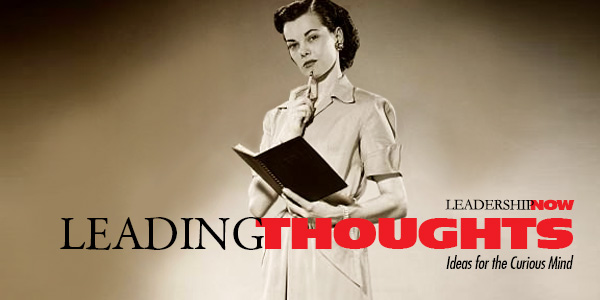 IDEAS shared have the power to expand perspectives, change thinking, and move lives. Here are two ideas for the curious mind to engage with:
I.
Sebastian Mallaby on forecasting the future:
"The revolutions that will matter—the big disruptions that create wealth for investors and anxiety for workers, or that scramble the geopolitical balance and alter human relations—cannot be predicted based on extrapolations of past data, precisely because such revolutions are so thoroughly disruptive. Rather, they will emerge as a result of forces that are too complex to forecast—from the primordial soup of tinkerers and hackers and hubristic dreamers—and all you can know is that the world in ten years will be excitingly different. Mature, comfortable societies, dominated by people who analyze every probability and manage every risk, should come to terms with a tomorrow that cannot be foreseen. The future can be discovered by means of iterative, venture-backed experiments. It cannot be predicted."
Source: The Power Law: Venture Capital and the Making of the New Future
II.
Jeffrey Sutton and Robert Sutton on the relationship between knowing and doing:
"There is only a loose and imperfect relationship between knowing what to do and the ability to act on that knowledge. Competitive advantage comes from being able to do something others can't do. If you and colleagues learn from your own actions and behavior, then there won't be much of a knowing-doing gap because you will be knowing on the basics of your doing, and implementing that knowledge will be substantially easier."
Source: The Knowing-Doing Gap: How Smart Companies Turn Knowledge into Action
* * *
Look for these ideas every Thursday on the Leading Blog. Find more ideas on the LeadingThoughts index.
* * *


Like us on
Instagram
and
Facebook
for additional leadership and personal development ideas.
Posted by Michael McKinney at 01:35 PM
Permalink | Comments (0) | This post is about Leading Thoughts