Leading Thoughts for October 21, 2021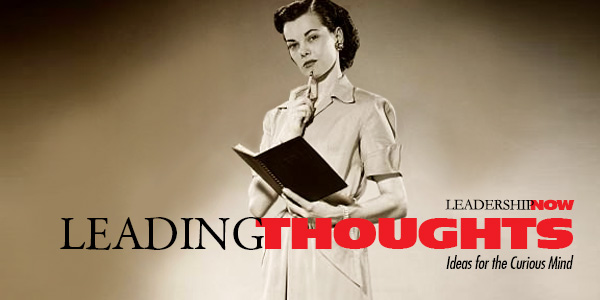 IDEAS shared have the power to expand perspectives, change thinking, and move lives. Here are two ideas for the curious mind to engage with:
I.
The cellist, composer, and conductor, Pablo Casals, on being unique:
"Each second we live in a new and unique moment of the universe, a moment that never was before and will never be again. And what do we teach our children in school? We teach them that two and two make four, and that Paris is the capital of France. When will we also teach them what they are? We should say to each of them: Do you know what you are? You are a marvel. You are unique. In all of the world there is no other child exactly like you. In the millions of years that have passed there has never been another child like you... You may become a Shakespeare, a Michelangelo, a Beethoven. You have the capacity for anything. Yes, you are a marvel. And when you grow up, can you then harm another who is like you, a marvel? You must cherish one another. You must work—we must all work—to make this world worthy of its children."
Source: Joys and Sorrows: Reflections
II.
Frank Partnoy on the one word of wisdom in decision making – wait:
"Life might be a race against time, but it is enriched when we rise above our instincts and stop the clock to process and understand what we are doing and why. A wise decision requires reflection, and reflection requires a pause."
Source: Wait: The Useful Art of Procrastination
* * *
Look for these ideas every Thursday on the Leading Blog. Find more ideas on the LeadingThoughts index.
* * *


Like us on
Instagram
and
Facebook
for additional leadership and personal development ideas.

Posted by Michael McKinney at 01:40 PM
Permalink | Comments (0) | This post is about Leading Thoughts