Leading Thoughts for August 26, 2021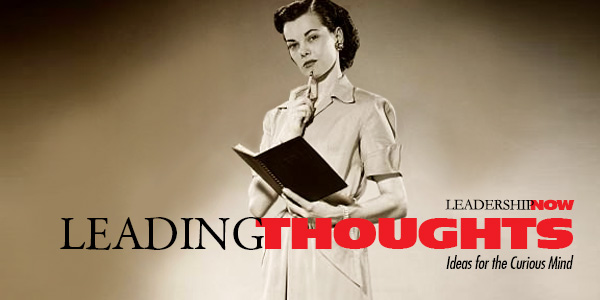 IDEAS shared have the power to expand perspectives, change thinking, and move lives. Here are two ideas for the curious mind to engage with:
I.
French political philosopher and historian Alexis De Tocqueville on what democratic nations have to fear:
"I have no fear that they will meet with tyrants in their rulers but rather with guardians. Such a power does not destroy, but it prevents existence; it does not tyrannize, but it compresses, enervates, extinguishes, and stupefies a people, till each nation is reduced to nothing better than a flock of timid and industrious animals, of which the government is the shepherd."
Source: Democracy in America Volume 2, Fourth Book
II.
Former British Prime Minister Margaret Thatcher on the need for prudence or commonsense:
"Of the four cardinal virtues — courage, temperance, justice, and prudence — it is the last — prudence — that the ancient philosophers traditionally placed at the moral apex. They did so because they understood, quite rightly, that without that practical, seemingly rather dull, virtue none of the others could be correctly applied. You have to know when and how to be brave, or self-controlled or fair-minded, in particular situations. Prudence — or what I would prefer to call a good, hearty helping of commonsense, shows the way."
Source: Ronald Reagan: The Greatness of His Achievements, Speech delivered to The Heritage Foundation's 25th Aniversary, December 10, 1997
* * *
Look for these ideas every Thursday on the Leading Blog. Find more ideas on the LeadingThoughts index.
* * *


Like us on
Instagram
and
Facebook
for additional leadership and personal development ideas.

Posted by Michael McKinney at 12:51 AM
Permalink | Comments (0) | This post is about Leading Thoughts