Leading Thoughts for July 15, 2021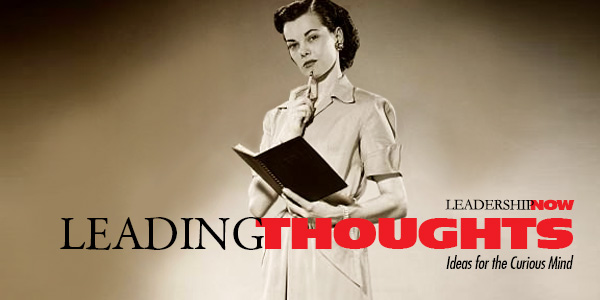 IDEAS shared have the power to expand perspectives, change thinking, and move lives. Here are two ideas for the curious mind to engage with:
I.
Journalist George Leonard on mastery:
"How long will it take me to master Aikido?" a prospective student asks. 'How long do you expect to live?' is the only respectable response.

"Ultimately, practice is the path of mastery. If you stay on it long enough, you'll find it to be a vivid place, with its ups and downs, is challenges and comforts, its surprises, disappointments, and unconditional joys. You'll take your share of bumps and bruises while traveling – bruises of the ego as well as of the body, mind and spirit – but it might well turn out to be the most reliable thing in your life. Then, too, it might eventually make you a winner in your chosen field, if that's what you're looking for, and then people will refer to you as a master. But that's not really the point.

"What is mastery? At the heart of it, mastery is practice. Mastery is staying on the path."
Source: Mastery: The Keys to Success and Long-Term Fulfillment
II.
General Gordon Sullivan and Michael Harper on what to do in uncharted territory:
"The old maps, the old ways of doing business, will not work in today's new territories. Simply improving an existing process will not solve a problem. This is the failure of the 'R-words'—reshaping, reengineering, reinventing, and reposturing. Doing the same thing you have always done—no matter how much you improve it—will get you only what you had before. The old ways lead to the same old failures."
Source: Hope Is Not a Method: What Business Leaders Can Learn from America's Army
* * *
Look for these ideas every Thursday on the Leading Blog. Find more ideas on the LeadingThoughts index.
* * *


Like us on
Instagram
and
Facebook
for additional leadership and personal development ideas.

Posted by Michael McKinney at 08:06 AM
Permalink | Comments (0) | This post is about Leading Thoughts