First Look: Leadership Books for April 2021
Here's a look at some of the best leadership books to be released in April 2021. Don't miss out on other great new and future releases not listed here.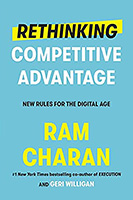 Rethinking Competitive Advantage: New Rules for the Digital Age by Ram Charan
The old ways of creating competitive advantage for your business—such as building moats to ward off competitors—have become dangerous. Giants like Amazon and Alibaba are creating vast new market spaces through a deft combination of tools like machine learning and business savvy that reimagines customer experiences while generating immense shareholder value. A handful of traditional companies, including Fidelity Investments, Walmart, and B2W, have adopted these new approaches to reinvigorate their businesses. Most, however, are stalled—and the clock is running out. In this lively, accessible guide, Ram Charan, bestselling author and adviser to some of the world's top CEOs and boards, redefines competitive advantage for the digital-first era, offering a set of new rules to get ahead.

Soundtracks: The Surprising Solution to Overthinking by Jon Acuff
Overthinking isn't a personality trait. It's the sneakiest form of fear. It steals time, creativity, and goals. It's the most expensive, least productive thing companies invest in without even knowing it. And it's an epidemic. When New York Times bestselling author Jon Acuff changed his life by transforming his overthinking, he wondered if other people might benefit from what he discovered. He commissioned a research study to ask 10,000 people if they struggle with overthinking too, and 99.5 percent said, "Yes!" The good news is that in Soundtracks, Acuff offers a proven plan to change overthinking from a super problem into a superpower.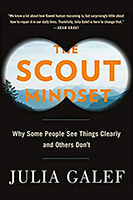 The Scout Mindset: Why Some People See Things Clearly and Others Don't by Julia Galef
When it comes to what we believe, humans see what they want to see. In other words, we have what Julia Galef calls a "soldier" mindset. From tribalism and wishful thinking, to rationalizing in our personal lives and everything in between, we are driven to defend the ideas we most want to believe--and shoot down those we don't. But if we want to get things right more often, argues Galef, we should train ourselves to have a "scout" mindset. Unlike the soldier, a scout's goal isn't to defend one side over the other. It's to go out, survey the territory, and come back with as accurate a map as possible. Regardless of what they hope to be the case, above all, the scout wants to know what's actually true.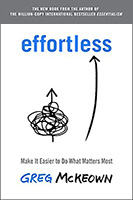 Effortless: Make It Easier to Do What Matters Most by Greg McKeown
As high achievers, we've been conditioned to believe that the path to success is paved with relentless work. That if we want to overachieve, we have to overexert, overthink, and overdo. That if we aren't perpetually exhausted, we're not doing enough. But lately, working hard is more exhausting than ever. And the more depleted we get, the more effort it takes to make progress. Stuck in an endless loop of "Zoom, eat, sleep, repeat," we're often working twice as hard to achieve half as much. Getting ahead doesn't have to be as hard as we make it. No matter what challenges or obstacles we face, there is a better way: instead of pushing ourselves harder, we can find an easier path. Effortless offers actionable advice for making the most essential activities the easiest ones, so you can achieve the results you want, without burning out.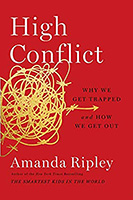 High Conflict: Why We Get Trapped and How We Get Out by Amanda Ripley
When we are baffled by the insanity of the "other side"—in our politics, at work, or at home—it's because we aren't seeing how the conflict itself has taken over. That's what "high conflict" does. It's the invisible hand of our time. And it's different from the useful friction of healthy conflict. That's good conflict, and it's a necessary force that pushes us to be better people. High conflict, by contrast, is what happens when discord distills into a good-versus-evil kind of feud, the kind with an us and a them. In this state, the normal rules of engagement no longer apply. The brain behaves differently. We feel increasingly certain of our own superiority and, at the same time, more and more mystified by the other side. Ripley investigates how good people get captured by high conflict—and how they break free.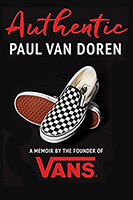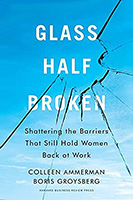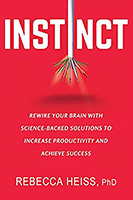 For bulk orders call 1-626-441-2024

Build your leadership library with these specials on over 28 titles. All titles are at least 40% off the list price and are available only in limited quantities.
* * *
"The great thing is to be always reading but never get bored—treat it not like work, more as a vice."
— C. S. Lewis
* * *


Like us on
Instagram
and
Facebook
for additional leadership and personal development ideas.

Posted by Michael McKinney at 08:00 AM
Permalink | Comments (0) | This post is about Books