Leading Thoughts for March 18, 2021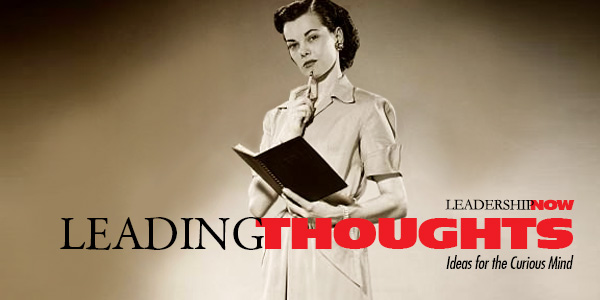 IDEAS shared have the power to expand perspectives, change thinking, and move lives. Here are two ideas for the curious mind to engage with:
I.
Robert D. Kaplan on the dangers of peace:
"Avoiding tragedy requires a sense of it, which in turn requires a sense of history. Peace, however, leads to a preoccupation with presentness, the loss of the past and a consequent disregard of the future. That is because peace by nature is pleasurable, and pleasure is about momentary satisfaction. In an era of extended domestic peace, those who deliver up pleasures are the power brokers. Because pleasure is inseparable from convenience, convenience becomes the vital element in society.

"In an era when peace is taken for granted, the electronic media increasingly adopt the aspirations of the mob. The mob, like the television camera, has no historical memory and is entirely reductive: it considers only what is within its field of vision, not the complicating facts beyond it."
Source: The Coming Anarchy: Shattering the Dreams of the Post Cold War
II.
American evolutionary biologist Robert Trivers on self-deception:
"Together our sensory systems are organized to give us detailed and accurate view of reality, exactly as we would expect if truth about the outside world helps us to navigate it more effectively. But once this information arrives in our brains, it is often distorted and biased to our conscious minds. We deny the truth to ourselves. We project onto others traits that are in fact true of ourselves—and then attack them! We repress painful memories, create completely false ones, rationalize immoral behavior, act repeatedly to boost positive self-opinion, and show a suite of ego-defense mechanisms."
Source: The Folly of Fools: The Logic of Deceit and Self-Deception in Human Life
* * *
Look for these ideas every Thursday on the Leading Blog. Find more ideas on the LeadingThoughts index.
* * *


Like us on
Instagram
and
Facebook
for additional leadership and personal development ideas.

Posted by Michael McKinney at 08:32 AM
Permalink | Comments (0) | This post is about Leading Thoughts