Leading Thoughts for February 18, 2021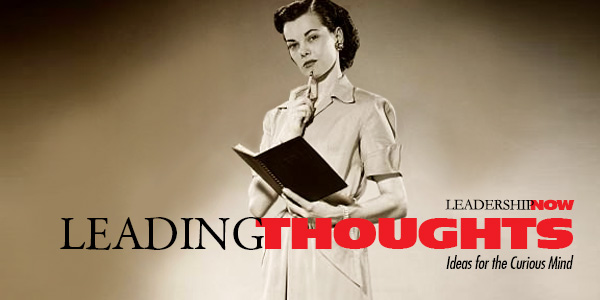 IDEAS shared have the power to expand perspectives, change thinking, and move lives. Here are two ideas for the curious mind to engage with:
I.
British philosopher Owen Barfield giving a gentle provocation to new perspectives:
"There may be times when what is most needed is, not so much a new discovery or a new idea as a different 'slant'; I mean a comparatively slight readjustment in our way of looking at the things and ideas on which attention is already fixed."
Source: Saving the Appearances: A Study in Idolatry
II.
Anders Ericsson, Michael Prietula, and Edward Cokely on the making of an expert:
"The journey to truly superior performance is neither for the faint of heart nor for the impatient. The development of genuine expertise requires struggle, sacrifice, and honest, often painful self-assessment. There are no shortcuts. It will take you at least a decade to achieve expertise, and you will need to invest that time wisely, by engaging in "deliberate" practice—practice that focuses on tasks beyond your current level of competence and comfort. You will need a well-informed coach not only to guide you through deliberate practice but also to help you learn how to coach yourself. Above all, if you want to achieve top performance as a manager and a leader, you've got to forget the folklore about genius that makes many people think they cannot take a scientific approach to developing expertise.

Moving outside your traditional comfort zone of achievement requires substantial motivation and sacrifice, but it's a necessary discipline."
Source: Harvard Business Review, The Making of an Expert
* * *
Look for these ideas every Thursday on the Leading Blog. Find more ideas on the LeadingThoughts index.
* * *


Like us on
Instagram
and
Facebook
for additional leadership and personal development ideas.

Posted by Michael McKinney at 07:56 AM
Permalink | Comments (0) | This post is about Leading Thoughts