Leading Thoughts for January 7, 2021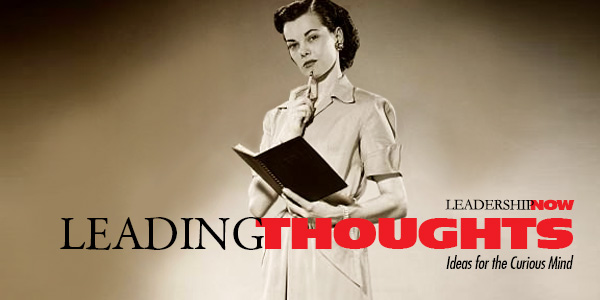 IDEAS shared have the power to expand perspectives, change thinking, and move lives. Here are two ideas for the curious mind to engage with:
I.
Geoff Colvin on self-knowledge:
"The best performers observe themselves closely. They are in effect able to step outside themselves, monitor what is happening in their own minds, and ask how it's going. Researchers call this metacognition—knowledge about your own knowledge, thinking about your own thinking. Top performers do this much more systematically than others do; it's an established part of their routine."
Source: Talent Is Overrated
II.
Charlie Munger on turning yourself into a learning machine:
"I constantly see people rise in life who are not the smartest, sometimes not even the most diligent, but they are learning machines. They go to bed every night a little wiser than when they got up and boy does that help—particularly when you have a long run ahead of you."
Source: University of Southern California Law School Commencement Speech, May 13, 2007
* * *
Look for these ideas every Thursday on the Leading Blog. Find more ideas on the LeadingThoughts index.
* * *


Like us on
Instagram
and
Facebook
for additional leadership and personal development ideas.

Posted by Michael McKinney at 07:46 AM
Permalink | Comments (0) | This post is about Leading Thoughts