Leading Thoughts for January 28, 2021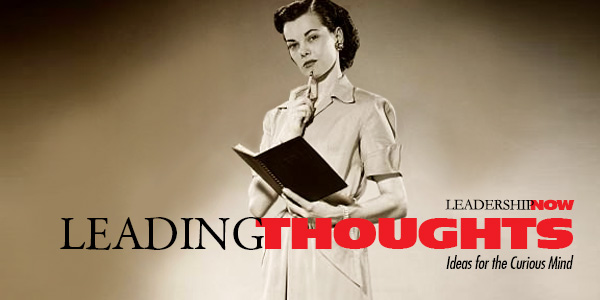 IDEAS shared have the power to expand perspectives, change thinking, and move lives. Here are two ideas for the curious mind to engage with:
I.
Charles Sykes on victimization:
"A formula for social gridlock: the irresistible search for someone or something to blame colliding with the unmovable unwillingness to accept responsibility. Now enshrined in law and jurisprudence, victimism is reshaping the fabric of society, including employment policies, criminal justice, education, urban politics, and, in an increasingly Orwellian emphasis on 'sensitivity' in language. A community of interdependent citizens has been displaced by a society of resentful, competing, and self-interested individuals who have dressed their private annoyances in the garb of victimism."
Source: Nation of Victims: The Decay of the American Character
II.
Tom Wheeler on how we are not alone in facing our challenges:
"Limiting our horizons by ignoring our history denies us an essential appreciation: that the greatness of a people comes not from a retreat into halcyon memory but from the advances they make as they respond to newly created challenges."
Source: From Gutenberg to Google: The History of Our Future
* * *
Look for these ideas every Thursday on the Leading Blog. Find more ideas on the LeadingThoughts index.
* * *


Like us on
Instagram
and
Facebook
for additional leadership and personal development ideas.

Posted by Michael McKinney at 07:39 AM
Permalink | Comments (0) | This post is about Leading Thoughts