First Look: Leadership Books for January 2021
Here's a look at some of the best leadership books to be released in January 2021. Don't miss out on other great new and future releases not listed here.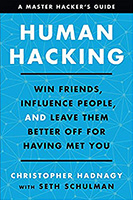 Human Hacking: Win Friends, Influence People, and Leave Them Better Off for Having Met You by Christopher Hadnagy and Seth Schulman
A global security expert draws on psychological insights to help you master the art of social engineering—human hacking. Make friends, influence people, and leave them feeling better for having met you by being more empathetic, generous, and kind. Christopher Hadnagy shows you how to use social engineering as a force for good—to help you regain your confidence and control. Human Hacking provides tools that will help you establish rapport with strangers, use body language and verbal cues to your advantage, steer conversations and influence other's decisions, and protect yourself from manipulators. Ultimately, you'll become far more self-aware about how you're presenting yourself—and able to use it to improve your life.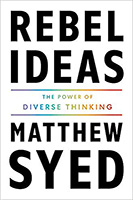 Rebel Ideas: The Power of Diverse Thinking by Matthew Syed
In Rebel Ideas, Syed argues that our brainpower as individuals isn't enough. To tackle problems from climate change to economic decline, we'll need to employ the power of "cognitive diversity." Drawing on psychology, genetics, and beyond, Syed uses real-world scenarios including the failings of the CIA before 9/11 and a communication disaster at the peak of Mount Everest to introduce us to the true power of thinking differently. Rebel Ideas will strengthen any kind of team, while including advice on how, as individuals, we can embrace the potential of an "outsider mind-set" as our greatest asset.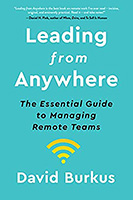 Leading from Anywhere: The Essential Guide to Managing Remote Teams by David Burkus
It's undeniable that we're entering a new era of remote work. While many leaders seek to run business as usual, why settle for the usual when remote teams allow us to work even better? The research shows that employees are more productive and engaged when they have the freedom to work from anywhere. Which means leaders need the skills to lead from anywhere. In this meticulously researched, refreshingly practical book, top business thought leader David Burkus provides managers with the field guide to leading remotely, packed with everyday examples and illuminating insights.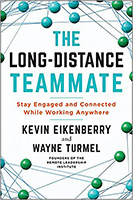 The Long-Distance Teammate: Stay Engaged and Connected While Working Anywhere by Kevin Eikenberry and Wayne Turmel
Even before the coronavirus hit, remote work was growing at nearly 30 percent per year, and now it's just a fact of life. There are many millions of people who once worked at a central location every day who now find themselves facing an entirely new way of working. Written by the founders of the Remote Leadership Institute, this book is the most authoritative single resource for helping remote workers get work done effectively, build relationships that are both productive and satisfying, and maintain a career trajectory when they are not in constant close contact with their leader, coworkers, or the organization in general. The Long-Distance Teammate tackles three important issues: navigating the personal and interpersonal, growing the skills to be productive, and communicating effectively--all from a distance.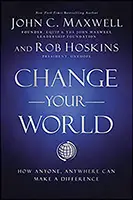 Change Your World: How Anyone, Anywhere Can Make a Difference by John C. Maxwell and Rob Hoskins
We see poverty, homelessness, violence, mental illness, corruption, and the breakdown of the family, and we think, Why doesn't somebody do something? The institutions we've depended on aren't making the world a better place the way we thought they could and should. So now it's up to us. The good news is, YOU can change your world. In this book, John Maxwell and Rob Hoskins guide you through the entire process. These two leaders have been making a positive impact for decades, transforming millions of lives, communities, and businesses around the world with a sense of mission and regard for human dignity. And whether you influence only one other person or you're the leader of a large organization, you too can bring about positive, lasting change.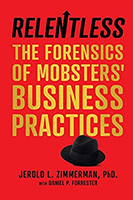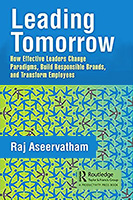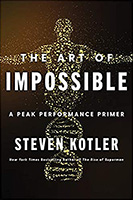 For bulk orders call 1-626-441-2024

Build your leadership library with these specials on over 28 titles. All titles are at least 40% off the list price and are available only in limited quantities.
* * *
"Compare the difference between the life of a man who does no reading and that of a man who does. The man who has not the habit of reading is imprisoned in his immediate world, in respect to time and space. His life falls into a set routine; he is limited to contact and conversation with a few friends and acquaintances, and he sees only what happens in his immediate neighborhood. From this prison there is no escape."
* * *


Like us on
Instagram
and
Facebook
for additional leadership and personal development ideas.

Posted by Michael McKinney at 12:02 AM
Permalink | Comments (0) | This post is about Books