Leading Thoughts for December 17, 2020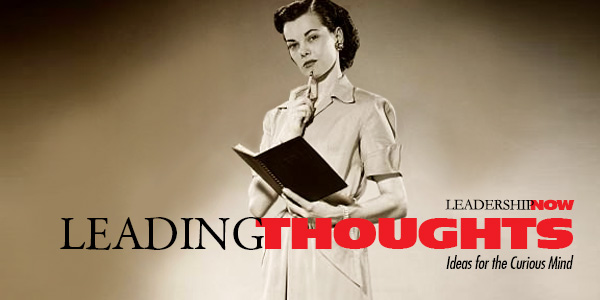 IDEAS shared have the power to expand perspectives, change thinking, and move lives. Here are two ideas for the curious mind to engage with:
I.
Margaret Heffernan on what it takes to make your predictions more thoughtful and accurate:
"Ordinary people who were open-minded, educated, prepared to change their minds, humble, and attentive could gain real insight and awareness into what might happen in the next year or so. These were people who were prepared to see multiple, not single, causes of events and who were comfortable updating or changing their initial expectations."
Source: Uncharted: How to Navigate the Future
II.
George Schultz, who turned 100 on December 13th, on creating a learning environment:
"I always have found that if I could create an environment around me in which everybody felt they were learning, I would have a hot group. I have always tried to include people in what I was doing, to encourage them to sat what they think, to let them see the problems that were confronting us all, and to create an atmosphere in which everyone could feel at the end of the day, or the end of a week or a month, that he or she had learned something."
Source: Turmoil and Triumph: My Years as Secretary of State
* * *
Look for these ideas every Thursday on the Leading Blog. Find more ideas on the LeadingThoughts index.
* * *


Like us on
Instagram
and
Facebook
for additional leadership and personal development ideas.

Posted by Michael McKinney at 08:48 AM
Permalink | Comments (0) | This post is about Leading Thoughts