First Look: Leadership Books for November 2020
Here's a look at some of the best leadership books to be released in November 2020. Don't miss out on other great new and future releases not listed here.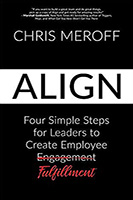 Align: Four Simple Steps for Leaders to Create Employee Fulfillment by Chris Meroff
Align, part 1 of a 3-part series, shares four simple steps that transforms the way leaders lead and renew their self-confidence. Through the process Align offers, leaders develop the courage to connect with their team in a meaningful way and start winning together. Through Align, leaders will learn to create alignment within their organization and develop a culture built on employee fulfillment. It shows leaders exactly how to get there.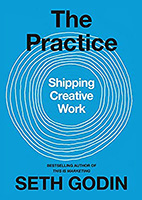 The Practice: Shipping Creative Work by Seth Godin
Creative work doesn't come with a guarantee. But there is a pattern to who succeeds and who doesn't. And engaging in the consistent practice of its pursuit is the best way forward. Based on the breakthrough Akimbo workshop pioneered by legendary author Seth Godin, The Practice will help you get unstuck and find the courage to make and share creative work. Godin insists that writer's block is a myth, that consistency is far more important than authenticity, and that experiencing the imposter syndrome is a sign that you're a well-adjusted human. Most of all, he shows you what it takes to turn your passion from a private distraction to a productive contribution, the one you've been seeking to share all along.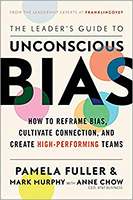 The Leader's Guide to Unconscious Bias: How To Reframe Bias, Cultivate Connection, and Create High-Performing Teams by Pamela Fuller and Mark Murphy with Anne Chow
A guide to understanding and overcoming bias in the workplace, from the experts at FranklinCovey. Unconscious bias affects everyone. Ideal for every manager who wants to understand and move past their own preconceived ideas, The Leader's Guide to Unconscious Bias explains that bias is the result of mental shortcuts, our likes and dislikes, and is a natural part of the human condition. And what we assume about each other and how we interact with one another has vast effects on our organizational success—especially in the workplace. Teaching you how to overcome unconscious bias, this book provides more than thirty unique tools, such as a prep worksheet and a list of ways to reframe your unconscious thoughts.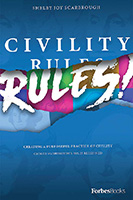 Civility Rules! Creating A Purposeful Practice Of Civility by Shelby Joy Scarbrough
Civility Rules! offers an opportunity to learn about the history, substance, and significance of civility through the lens of George Washington's "Rules of Civility." Drawing on personal experience, real-life examples, and a foundational belief that civility is integral to a democratic society, author Shelby Scarbrough shares how we might work toward a more perfect union by building a personal practice of civility. Civility is not an archaic concept of manners and politeness but rather a crucial component of a functioning democracy. Shelby shows us how―with conscientious practice and patience―we can each contribute to the preservation of our democracy, one interaction at a time.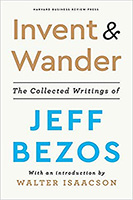 Invent and Wander: The Collected Writings of Jeff Bezos wih an Introduction by Walter Isaacson
In Jeff Bezos's own words, the core principles and philosophy that have guided him in creating, building, and leading Amazon and Blue Origin. In this collection of Jeff Bezos's writings—his unique and strikingly original annual shareholder letters, plus numerous speeches and interviews that provide insight into his background, his work, and the evolution of his ideas—you'll gain an insider's view of the why and how of his success. Spanning a range of topics across business and public policy, from innovation and customer obsession to climate change and outer space, this book provides a rare glimpse into how Bezos thinks about the world and where the future might take us.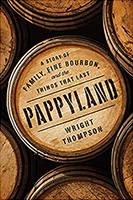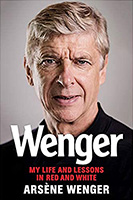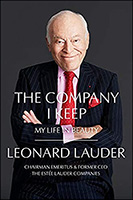 For bulk orders call 1-626-441-2024

Build your leadership library with these specials on over 32 titles. All titles are at least 40% off the list price and are available only in limited quantities.
* * *
"Reading is the nourishment that lets you do interesting work."
— Jennifer Egan
* * *


Like us on
Instagram
and
Facebook
for additional leadership and personal development ideas.

Posted by Michael McKinney at 07:21 AM
Permalink | Comments (0) | This post is about Books