Leading Thoughts for October 29, 2020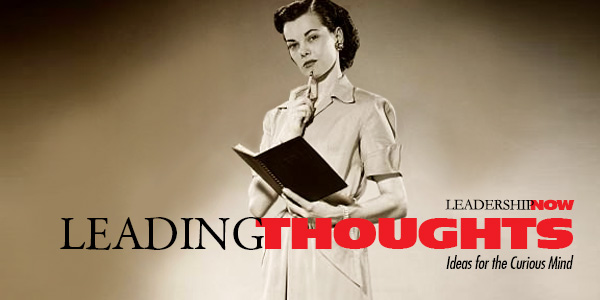 IDEAS shared have the power to expand perspectives, change thinking, and move lives. Here are two ideas for the curious mind to engage with:
I.
Carl Schorske on the need to think not just about but to think with history; to employ the materials of the past and the configurations in which we organize and comprehend them to orient ourselves in the living present::
"In most fields of intellectual and artistic culture, twentieth-century Europe and America learned to think without history. The very word "modernism" has come to distinguish our lives and times from what had gone before, from history as a whole, as such. Modern architecture, modern music, modern science—all these have defined themselves not so much out of the past, indeed scarcely against the past, but detached from it in a new, autonomous cultural space, The modern mind grew indifferent to history, for history, conceived as a continuous nourishing tradition, became useless to its projects."
Source: Thinking with History
II.
Robert D. Kaplan on the connection between past, present, and future:
"The greater the disregard of history, the greater he delusions regarding the future. The classics help counter … historical amnesia. Machiavelli writes:

…anyone wishing to see what is to be must consider what has been : all the things of this world in every era have their counterparts in ancient times … since these actions are carried out by men who have and have always had the same passions, which, of necessity, must give rise to the same results.

Confucius put it more simply:

Being fond of the truth, I am an admirer of antiquity."
Source: Warrior Politics: Why Leadership Demands a Pagan Ethos
* * *
Look for these ideas every Thursday on the Leading Blog. Find more ideas on the LeadingThoughts index.
* * *


Like us on
Instagram
and
Facebook
for additional leadership and personal development ideas.

Posted by Michael McKinney at 08:23 AM
Permalink | Comments (0) | This post is about Leading Thoughts