Leading Thoughts for July 16, 2020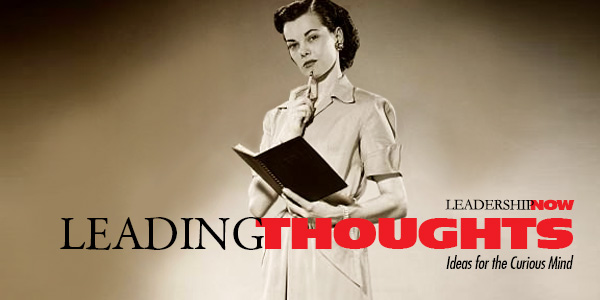 IDEAS shared have the power to expand perspectives, change thinking, and move lives. Here are two ideas for the curious mind to engage with:
I.
Scientist and programmer Michael Nielsen on developing disciplined work habits:
"Effective people are proactive and take personal responsibility for the events in their lives. They form a vision of how they want their life to be, and work toward achieving that vision. They identify problems in their lives, and work toward solutions to those problems."
Source: Principles of Effective Research
II.
Rabbi Jonathan Sacks on the destructive nature of the victim culture:
"It leads people to see themselves a objects, not subjects. They are done to, not doers; passive, not active. The results are anger, resentment, rage, and a burning sense of injustice. None of these, however, ever leads to freedom, since by its very logic this mindset abdicates responsibility for the current circumstances in which one finds oneself. Blaming others is the suicide of liberty."
Source: Essays on Ethics
* * *
Look for these ideas every Thursday on the Leading Blog. Find more ideas on the LeadingThoughts index.
* * *


Like us on
Instagram
and
Facebook
for additional leadership and personal development ideas.

Posted by Michael McKinney at 02:45 PM
Permalink | Comments (0) | This post is about Leading Thoughts