Leading Thoughts for May 28, 2020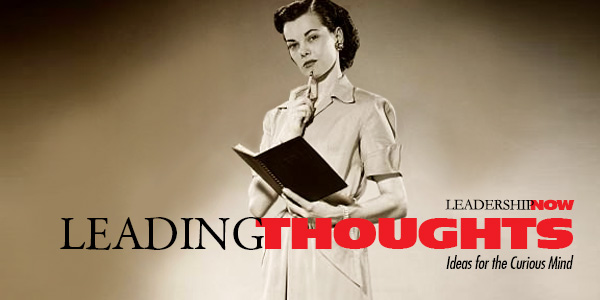 IDEAS shared have the power to expand perspectives, change thinking, and move lives. Here are two ideas for the curious mind to engage with:
I.
Chief Technology Officer at Better.com, Erik Bernhardsson on ruthless prioritization:
"What I have come to believe is that: prioritization is the most value creating activity in any company. Generating ideas and executing things is of course also important! But what I've seen to set apart great teams from good is a brutal focus on prioritization. This means generating an absurd amount of ideas and throwing 99% of them out of the window, to focus on the 1% that have the highest impact."
Source: Never Attribute to Stupidity That Which Is Adequately Explained by Opportunity Cost
II.
Alex Kantrowitz on the burden of execution:
"Drowning in execution work, today's companies devote themselves to refinement, not invention. Their leaders might desire to run inventive cultures, but they do not have the bandwidth. So they deliver a limited set of ideas from the top, and everyone else executes and polishes."
Source: Always Day One
* * *
Look for these ideas every Thursday on the Leading Blog. Find more ideas on the LeadingThoughts index.
* * *


Like us on
Instagram
and
Facebook
for additional leadership and personal development ideas.
Posted by Michael McKinney at 09:37 PM
Permalink | Comments (0) | This post is about Leading Thoughts