First Look: Leadership Books for May 2020
Here's a look at some of the best leadership books to be released in May 2020. Don't miss out on other great new and future releases.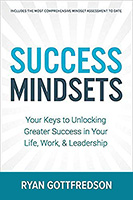 Success Mindsets: Your Keys to Unlocking Greater Success in Your Life, Work, & Leadership by Ryan Gottfredson
"Mindsets" is a word that is used quite frequently, however, many of those who use it are unaware that mindsets are foundational to and dictate one's success in life, work, and leadership. They are also unable to identify specific mindsets that are necessary for success. Ryan Gottfredson has created a comprehensive and research-based guide, Success Mindsets, that is designed to awaken readers to: the power of mindsets, the four mindsets they need to have to be successful, and the mindsets they currently possess through personal mindset assessment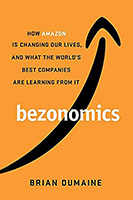 Bezonomics: How Amazon Is Changing Our Lives, and What the World's Best Companies Are Learning from It by Brian Dumaine
Jeff Bezos is the business story of the decade. Bezos, the richest man on the planet, has built one of the most efficient wealth-creation machines in history with 2% of US household income being spent on nearly 500 million products shipped from warehouses in seventeen countries. Amazon's business model has not only turned the retail industry and cloud computing inside out, but now its tentacles are squeezing media and advertising, and disrupting the state of technology, the economy, job creation, and society at large. Amazon's impact is so pervasive that business leaders in nearly every sector around the world need to understand how this force of nature operates. Based on unprecedented behind-the-scenes reporting from 150 sources inside and outside of Amazon, Bezonomics unveils the underlying principles Jeff Bezos uses to achieve his dominance—customer obsession, extreme innovation, and long-term management, all supported by artificial intelligence—and shows how these are being borrowed and replicated by companies across the United States, in China, and elsewhere. Brian Dumaine shares tips for Amazon-proofing your business. Most important, Bezonomics answers the fundamental question: How are Amazon and its imitators affecting the way we live, and what can we learn from them?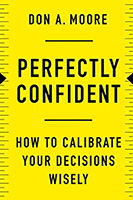 Perfectly Confident: How to Calibrate Your Decisions Wisely by Don A. Moore
Decades of research demonstrates that we often have an over-inflated sense of self and are rarely as good as we believe. Perfectly Confident is the first book to bring together the best psychological and economic studies to explain exactly what confidence is, when it can be helpful, and when it can be destructive in our lives. Moore reminds us that the key to success is to avoid being both over- and under-confident. In this essential guide, he shows how to become perfectly confident—how to strive for and maintain the well-calibrated, adaptive confidence that can elevate all areas of our lives..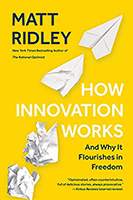 How Innovation Works: And Why It Flourishes in Freedom by Matt Ridley
Matt Ridley argues in this book that we need to change the way we think about innovation, to see it as an incremental, bottom-up, fortuitous process that happens to society as a direct result of the human habit of exchange, rather than an orderly, top-down process developing according to a plan. Innovation is crucially different from invention, because it is the turning of inventions into things of practical and affordable use to people. It speeds up in some sectors and slows down in others. It is always a collective, collaborative phenomenon, not a matter of lonely genius. It is gradual, serendipitous, recombinant, inexorable, contagious, experimental and unpredictable. It happens mainly in just a few parts of the world at any one time. It still cannot be modelled properly by economists, but it can easily be discouraged by politicians. Far from there being too much innovation, we may be on the brink of an innovation famine.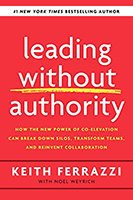 Leading Without Authority: How the New Power of Co-Elevation Can Break Down Silos, Transform Teams, and Reinvent Collaboration by Keith Ferrazzi with Noel Weyrich
When external pressures are mounting, and employees are working from far-flung locations across the globe, says bestselling author Keith Ferrazzi, we can no longer afford to waste time navigating the complex chains of command or bureaucratic bottlenecks present in most companies. But when we choose the bold new methodology of co-elevation as our operating model, we unlock the potential to boost productivity, deepen commitment and engagement, and create a level of trust, mutual accountability, and purpose that exceeds what could have been accomplished under the status quo. And you don't need any formal authority to do it. You simply have to marshal a commitment to a shared mission and care about the success and development of others as much as you care about your own. Regardless of your title, position, or where or how you work, the ability to lead without authority is an essential workplace competency.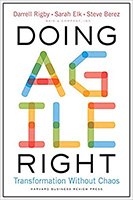 Doing Agile Right: Transformation Without Chaos by Darrell K. Rigby, Sarah Elk, and Steven H. Berez
In this clear-eyed, indispensable book, Bain & Company thought leader Darrell Rigby and his colleagues Sarah Elk and Steve Berez provide a much-needed reality check. They dispel the myths and misconceptions that have accompanied agile's rise to prominence--the idea that it can reshape an organization all at once, for instance, or that it should be used in every function and for all types of work. They illustrate that agile teams can indeed be powerful, making people's jobs more rewarding and turbocharging innovation, but such results are possible only if the method is fully understood and implemented the right way.

For bulk orders call 1-626-441-2024

Build your leadership library with these specials on over 32 titles. All titles are at least 40% off the list price and are available only in limited quantities.
* * *
"There is more treasure in books than in all the pirate's loot on Treasure Island."
— Walt Disney
* * *


Like us on
Instagram
and
Facebook
for additional leadership and personal development ideas.

Posted by Michael McKinney at 07:16 AM
Permalink | Comments (0) | This post is about Books