First Look: Leadership Books for October 2019
Here's a look at some of the best leadership books to be released in October 2019. Don't miss out on other great new and future releases.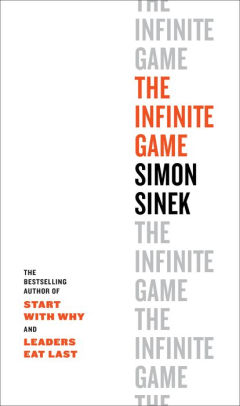 The Infinite Game by Simon Sinek
Do you know how to play the game you're in?

In finite games, like football or chess, the players are known, the rules are fixed, and the endpoint is clear. The winners and losers are easily identified. In infinite games, like business or politics or life itself, the players come and go, the rules are changeable, and there is no defined endpoint. There are no winners or losers in an infinite game; there is only ahead and behind.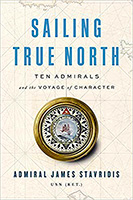 Sailing True North: Ten Admirals and the Voyage of Character by Admiral James Stavridis
In Sailing True North, Admiral Stavridis offers a much more intimate, human accounting: the lessons of leadership and character contained in the lives and careers of history's most significant naval commanders. He brings a lifetime of reflection to bear on the subjects of his study—on naval history, on the vocation of the admiral with its special tests and challenges, and on the sweep of global geopolitics. Above all, this is a book that will help you navigate your own life's voyage: the voyage of leadership of course, but more important, the voyage of character. Sadly, evil men can be effective leaders sailing toward bad ends; ultimately, leadership without character is like a ship underway without a rudder. Sailing True North helps us find the right course to chart.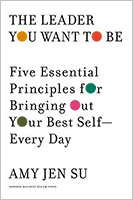 The Leader You Want to Be: Five Essential Principles for Bringing Out Your Best Self—Every Day by Amy Jen Su
How can you be the leader you want to be, every day? The answer is more than a time-management system or a silver-bullet solution for changing your routines. Leadership expert and coach Amy Jen Su's powerful new book helps readers discover that the answer lies within. By focusing in specific ways on five key leadership elements—Purpose, Process, People, Presence, and Peace--you can increase your time, capacity, energy, and ultimately your impact, with less stress and more equanimity.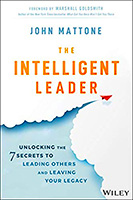 The Intelligent Leader: Unlocking the 7 Secrets to Leading Others and Leaving Your Legacy by John Mattone
In The Intelligent Leader, Mattone lays out an accessible, practical, and compelling path that anyone can take to become the kind of leader that brings enrichment to the lives of others, enjoys a more fulfilling life, and leaves a lasting legacy. Each chapter uses a variety of real-world examples, tools, and assessments to explore one of Mattone's 7 dimensions of Intelligent Leadership.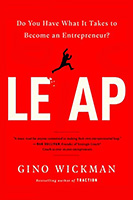 Leap: Do You Have What it Takes to Become an Entrepreneur? by Gino Wickman
In this three-part book, Gino Wickman reveals the six essential traits that every entrepreneur needs in order to succeed, based on real-world startups that have reached incredible heights. If these traits ring true for you, you'll get a glimpse of what your life would look like as an entrepreneur. What's more, Wickman will help you determine what type of business best suits your unique skill set and provide a detailed roadmap, with tools, tips, and exercises, that will accelerate your path to startup success.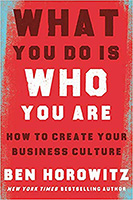 What You Do Is Who You Are: How to Create Your Business Culture by Ben Horowitz
What You Do Is Who You Are is a journey through culture, from ancient to modern. Along the way, it answers a question fundamental to any organization: who are we? How do people talk about us when we're not around? How do we treat our customers? Are we there for people in a pinch? Can we be trusted? Who you are is not the values you list on the wall. It's not what you say in company-wide meeting. It's not your marketing campaign. It's not even what you believe. Who you are is what you do. This book aims to help you do the things you need to become the kind of leader you want to be—and others want to follow.

For bulk orders call 1-626-441-2024

Build your leadership library with these specials on over 39 titles. All titles are at least 40% off the list price and are available only in limited quantities.
* * *
"It is a man's duty to have books. A library is not a luxury, but one of the necessities of life."
— Henry Ward Beecher
* * *


Like us on
Instagram
and
Facebook
for additional leadership and personal development ideas.

Posted by Michael McKinney at 12:20 AM
Permalink | Comments (0) | This post is about Books