First Look: Leadership Books for September 2019
Here's a look at some of the best leadership books to be released in September 2019. Don't miss out on other great new and future releases.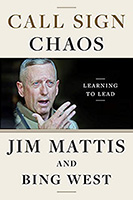 Call Sign Chaos
: Learning to Lead by
Jim Mattis and Bing West
Call Sign Chaos is the account of Jim Mattis's storied career, from wide-ranging leadership roles in three wars to ultimately commanding a quarter of a million troops across the Middle East. Along the way, Mattis recounts his foundational experiences as a leader, extracting the lessons he has learned about the nature of warfighting and peacemaking, the importance of allies, and the strategic dilemmas—and short-sighted thinking—now facing our nation.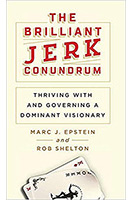 The Brilliant Jerk Conundrum
: Thriving with and Governing a Dominant Visionary by
Marc J. Epstein and Rob Shelton
With a strong leader at the helm, what can possibly go wrong? Betting on a dominant visionary is one of the biggest business gambles an investor, employee, or board member will ever make. If things go right, a visionary's wizardry changes entire industries and generates massive value for shareholders, employees, and society. But if things go wrong, millions (possibly billions) of dollars are lost--and sometimes people go to jail. The challenge for investors, employees, and board members is knowing the difference between an inspired visionary and an idealistic time bomb and if, when, and how to intervene.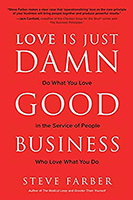 Love is Just Damn Good Business
: Do What You Love in the Service of People Who Love What You Do by
Steve Farber
It's time to toss aside the touchy-feely notions of love in business and acknowledge the real power that it holds. Love is not only appropriate in the context of business, it's the foundation of great leadership. To put it bluntly: love is just damn good business. It's a refreshingly human way of doing business.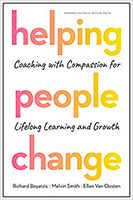 Helping People Change
: Coaching with Compassion for Lifelong Learning and Growth by
Richard Boyatzis, Melvin L. Smith and Ellen Van Oosten
Helping others is a good thing. Often, as a leader, manager, doctor, teacher, or coach, it's central to your job. But even the most well-intentioned efforts to help others can be undermined by a simple truth: We almost always focus on trying to "fix" people, correcting problems or filling the gaps between where they are and where we think they should be. Unfortunately, this doesn't work well, if at all, to inspire sustained learning or positive change. There's a better way.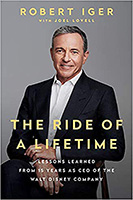 The Ride of a Lifetime
: Lessons Learned from 15 Years as CEO of the Walt Disney Company by
Robert Iger with Joel Lovell
This book is about the relentless curiosity that has driven Iger for forty-five years, since the day he started as the lowliest studio grunt at ABC. It's also about thoughtfulness and respect, and a decency-over-dollars approach that has become the bedrock of every project and partnership Iger pursues, from a deep friendship with Steve Jobs in his final years to an abiding love of the Star Wars mythology.

How to Lead in a World of Distraction
: Four Simple Habits for Turning Down the Noise by
Clay Scroggins
While many leaders have learned to tune out distractions that keep them from being productive, they remain deaf to their inner desires and emotions. In How to Lead in a World of Distraction, Clay Scroggins teaches leaders four simple habits that create space for emotional evaluation and exploration. These helpful practices will empower leaders to replace the chaos of their busy days with emotional competence and awareness that leads to a calmer, more fulfilling life.

For bulk orders call 1-626-441-2024

Build your leadership library with these specials on over 39 titles. All titles are at least 40% off the list price and are available only in limited quantities.
* * *
"If we encounter a man of rare intellect, we should ask him what books he reads."
— Ralph Waldo Emerson
* * *


Like us on
Instagram
and
Facebook
for additional leadership and personal development ideas.

Posted by Michael McKinney at 12:15 AM
Permalink | Comments (0) | This post is about Books