First Look: Leadership Books for May 2019
Here's a look at some of the best leadership books to be released in May 2019. Don't miss out on other great
new and future releases
.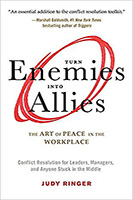 Turn Enemies Into Allies
: The Art of Peace in the Workplace (Conflict Resolution for Leaders, Managers, and Anyone Stuck in the Middle) by
Judy Ringer
Leaders often believe they don't have the time to help employees navigate conflict. It takes more time not to address conflict than to constructively intervene. But before you can successfully guide others in managing disagreements, you must be able to manage yourself—your mindset, presence, and behaviors. Turn Enemies into Allies offers a way of working with clashing employees that is deliberate and systematic.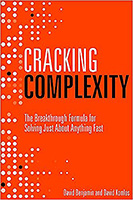 Cracking Complexity
: The Breakthrough Formula for Solving Just About Anything Fast by
David Komlos and David Benjamin
Too many leaders approach complexity the wrong way—they push their people harder and harder and tackle problems one at a time over months, sometimes even years, and nearly always in a linear fashion. In this book, the authors share their proven formula for dramatically shortening the process and solving an organization's toughest challenges in mere days.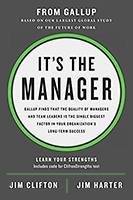 It's the Manager
: Gallup finds the quality of managers and team leaders is the single biggest factor in your organization's long-term success by
Jim Clifton and Jim Harter
Packed with 52 discoveries from Gallup's largest study on the future of work, It's the Manager shows leaders how to adapt their organizations to rapid change, ranging from new workplace demands to the challenges of managing remote employees, a diverse workforce, the rise of artificial intelligence, gig workers, and attracting—and keeping—today's best employees.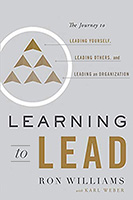 Learning to Lead
: The Journey to Leading Yourself, Leading Others, and Leading an Organization by
Ron Williams with Karl Weber
This master class on leadership, written by one of America's most prominent and successful executives, will help you develop the professional leadership qualities that deliver personal, interpersonal, and organizational success. Ron Williams provides you with practical, tested leadership advice, whether you're searching for a new career, looking for proven management solutions, or seeking to transform your organization.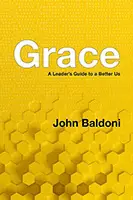 Grace
: A Leader's Guide to a Better Us by
John Baldoni
GRACE: A Leader's Guide to a Better Us focuses on the role that grace plays as a catalyst in enabling us to create "the greater good" at work, at home and in our communities. GRACE tells the stories of women and men who are making a positive difference in our world by devoting themselves to serving as agents of positive change. GRACE is a clarion call for the goodness in the world around us as well as a practical guide for implementing grace in your own life.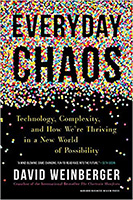 Everyday Chaos
: Technology, Complexity, and How We're Thriving in a New World of Possibility by
David Weinberger
Through stories from history, business, and technology, philosopher and technologist David Weinberger finds the unifying truths lying below the surface of the tools we take for granted--and a future in which our best strategy often requires holding back from anticipating and instead creating as many possibilities as we can.

For bulk orders call 1-626-441-2024

Build your leadership library with these specials on over
39 titles
. All titles are at least 40% off the list price and are available only in limited quantities.
* * *
"No two persons ever read the same book."
— Edmund Wilson
* * *


Like us on
Instagram
and
Facebook
for additional leadership and personal development ideas.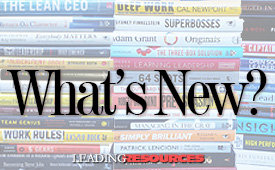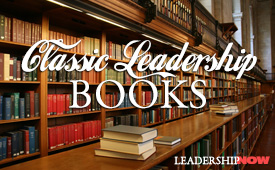 Posted by Michael McKinney at 10:21 AM
Permalink | Comments (0) | This post is about Books