First Look: Leadership Books for April 2019
Here's a look at some of the best leadership books to be released in April 2019. Don't miss out on other great
new and future releases
.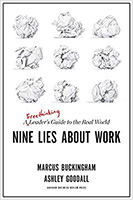 Nine Lies about Work
: A Freethinking Leader's Guide to the Real World
Marcus Buckingham and Ashley Goodall
There are some big lies--distortions, faulty assumptions, wrong thinking--that we encounter every time we show up for work. Nine lies, to be exact. They cause dysfunction and frustration, ultimately resulting in workplaces that are a pale shadow of what they could be. But there are those who can get past the lies and discover what's real. These freethinking leaders recognize the power and beauty of our individual uniqueness. They know that emergent patterns are more valuable than received wisdom and that evidence is more powerful than dogma.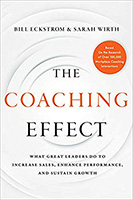 The Coaching Effect
: What Great Leaders Do to Increase Sales, Enhance Performance, and Sustain Growth
Bill Eckstrom and Sarah Wirth
The authors share three critical performance drivers, along with the four high-growth activities that coaches must execute to build a team that is motivated to achieve at the highest levels. Through both hard data and rich stories, Eckstrom and Wirth demonstrate how leaders can measure and improve their coaching to lead their teams to better results.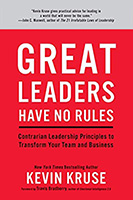 Great Leaders Have No Rules
: Contrarian Leadership Principles to Transform Your Team and Business
Kevin Kruse
Kevin Kruse debunks popular wisdom with ten contrarian principles for better, faster, easier leadership. Grounded in solid research and three decades of entrepreneurial experience, this book has one purpose: to teach you how to be both the boss everyone wants to work for and the high achiever every CEO wants to hire—all without drama, stress, or endless hours in the office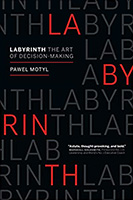 Labyrinth
: The Art of Decision Making
Pawel Motyl
Every day, we make countless choices, yet we rarely stop to consider how we arrive at those decisions as we speed through our lives. In Labyrinth, leadership expert Pawel Motyl believes it's time to take a closer look at how we make decisions―and learn how to decide better. Motyl digs into the series of decisions that led to some of the modern world's most dramatic events: from the Cuban missile crisis to the 1996 Mount Everest climbing disaster; from the Apollo 13 rescue mission to the ill-fated Daimler–Chrysler merger. Along the way, he reveals 16 rules for effective decision-making that will challenge your pre-existing beliefs, and change your outlook forever.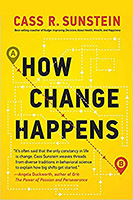 How Change Happens
Cass Sunstein
Sunstein focuses on the crucial role of social norms―and on their frequent collapse. When norms lead people to silence themselves, even an unpopular status quo can persist. Sometimes change is more gradual, as "nudges" help produce new and different decisions. And finally, he considers social divisions, social cascades, and "partyism," when identification with a political party creates a strong bias against all members of an opposing party―which can both fuel and block social change.

For bulk orders call 1-626-441-2024

Build your leadership library with these specials on over
39 titles
. All titles are at least 40% off the list price and are available only in limited quantities.
* * *
"No two persons ever read the same book."
— Edmund Wilson
* * *


Like us on
Instagram
and
Facebook
for additional leadership and personal development ideas.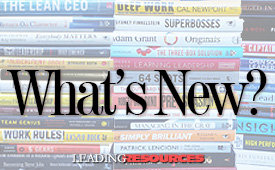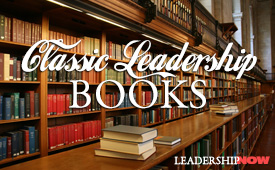 Posted by Michael McKinney at 08:08 AM
Permalink | Comments (0) | This post is about Books