First Look: Leadership Books for February 2019
Here's a look at some of the best leadership books to be released in February 2019. Don't miss out on other great
new and future releases
.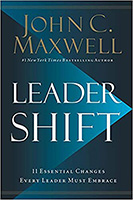 Leadershift
: The 11 Essential Changes Every Leader Must Embrace
John C. Maxwell
In Leadershift, John C. Maxwell helps leaders gain the ability and willingness to make leadership changes that will positively enhance their organizational and personal growth. He does this by sharing the eleven shifts he made over the course of his long and successful leadership career. Each shift changed his trajectory and set him up for new and exciting achievements, ultimately strengthening and sustaining his leadership abilities.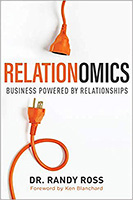 Relationomics
: Business Powered by Relationships
Dr. Randy Ross with a Foreword by Ken Blanchard
In Relationomics, Dr. Randy Ross lays out the principles and practices that will help readers develop and sustain the kind of relationships that can build their business and energize their team, including how to become a value creator, master the art of giving and receiving helpful feedback, dramatically decrease employee turnover, lead beyond self-interest, and much more.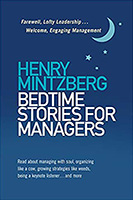 Bedtime Stories for Managers
: Farewell, Lofty Leadership . . . Welcome, Engaging Management
Henry Mintzberg
If you're like most managers and things keep you up at night, now you can turn to a book that's designed especially for you! But you won't find talking rabbits or princesses here. (There is a cow, but it doesn't jump.) Henry Mintzberg has culled forty-two of the best posts from his widely read blog and turned them into a deceptively light, sneakily serious compendium of sometimes heretical reflections on management.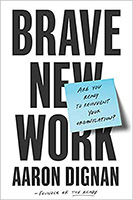 Brave New Work
: Are You Ready to Reinvent Your Organization?
Aaron Dignan
Dignan says you can't fix a team, department, or organization by tinkering around the edges. Over the years, he has helped his clients completely reinvent their operating systems—the fundamental principles and practices that shape their culture—with extraordinary success. Seth Godin says, "This is the management book of the year. Clear, powerful and urgent, it's a must read for anyone who cares about where they work and how they work."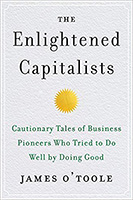 The Enlightened Capitalists
: Cautionary Tales of Business Pioneers Who Tried to Do Well by Doing Good
James O'Toole
James O'Toole tells the largely forgotten stories of men and women who adopted forward-thinking business practices designed to serve the needs of their employees, customers, communities, and the natural environment. They wanted to prove that executives didn't have to make trade-offs between profit and virtue.

For bulk orders call 1-626-441-2024

Build your leadership library with these specials on over
39 titles
. All titles are at least 40% off the list price and are available only in limited quantities.
* * *
"Books, because of the power they possess to exert
intellectual influence
, more so than any other form of serious communication, change the way readers — and even leaders — see the world and set the stage for them to change it."
— Peter J. Dougherty, editor-at-large at Princeton University Press
* * *


Like us on
Instagram
and
Facebook
for additional leadership and personal development ideas.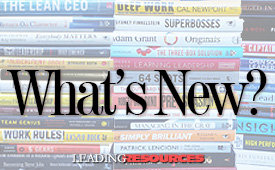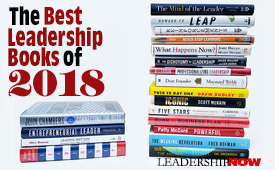 Posted by Michael McKinney at 01:18 AM
Permalink | Comments (0) | This post is about Books