First Look: Leadership Books for January 2019
Here's a look at some of the best leadership books to be released in January 2019. Don't miss out on other great
new and future releases
.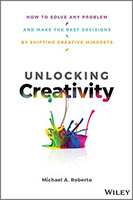 Unlocking Creativity
: How to Solve Any Problem and Make the Best Decisions
Michael A. Roberto
Leaders do not have to conceive innovative ideas, but rather open the path for curious and creative employees within their organization. Unlocking Creativity aids organizations in removing obstacles to the creative process and helps to form an atmosphere of imagination and innovation.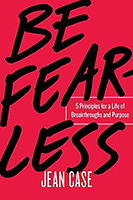 Be Fearless
: 5 Principles for a Life of Breakthroughs and Purpose
Jean Case
When National Geographic Chairman Jean Case set out to investigate the core qualities of great change makers, past and present, from inventors to revolutionaries, she found five surprising traits all had in common. They weren't wealth, privilege, or even genius. It was that all of these exceptional men and women chose to make a "big bet," take bold risks, learn from their failures, reach beyond their bubbles, and let urgency conquer fear.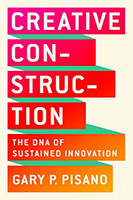 Creative Construction
: The DNA of Sustained Innovation
Gary P. Pisano
The conventional wisdom is that only disruptive, nimble startups can innovate; once a business gets bigger and more complex corporate arteriosclerosis sets in. Big organizations require a different set of management practices and approaches—a discipline focused on the strategies, systems and culture for taking their companies to the next level.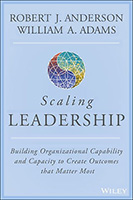 Scaling Leadership
: Building Organizational Capability and Capacity to Create Outcomes that Matter Most
Robert J. Anderson and William A. Adams
Is your leadership built for scale as you advance in today's volatile and disruptive business environment? This context puts a premium on a very particular kind of leadership—High-Creative leadership capable of rapidly growing the organization while simultaneously transforming it into more agile, innovative, adaptive and engaging workplace.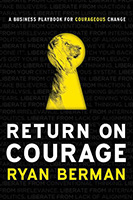 Return on Courage
: A Business Playbook for Courageous Change
Ryan Berman
Return on Courage is the go-to courage instructional manual that helps readers attack and shrink business fears head-on. They will learn how to relentlessly play offense, drive change, and transform into a Courage Brand®. ROC can be the secret weapon to innovating new products and services, maximizing ROI, and revolutionizing their industry.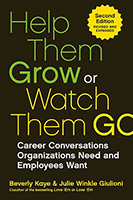 Help Them Grow or Watch Them Go
: Career Conversations Organizations Need and Employees Want
Beverly Kaye and Julie Winkle Giulioni
Study after study confirms that career development is the single most powerful tool managers have for driving retention, engagement, productivity, and results. But most managers feel they just don't have time for it. This new edition offers a better way: frequent, short conversations with employees about themselves, their goals, and the business that can be integrated seamlessly into the normal course of business.

For bulk orders call 1-626-441-2024

Build your leadership library with these specials on over
39 titles
. All titles are at least 40% off the list price and are available only in limited quantities.
* * *
"Books, because of the power they possess to exert
intellectual influence
, more so than any other form of serious communication, change the way readers — and even leaders — see the world and set the stage for them to change it."
— Peter J. Dougherty, editor-at-large at Princeton University Press
Posted by Michael McKinney at 02:05 AM
Permalink | Comments (0) | This post is about Books