Lead Your Tribe, Love Your Work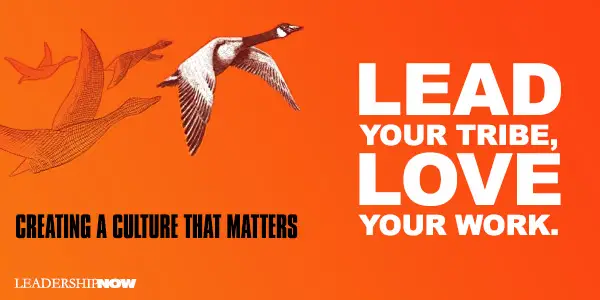 A
RE YOU in a prison of your own making?
Piyush Patel, the founder of Digital-Tutors, found himself in just that place after his company began to grow and the sixteen-hour days that were once energizing became draining. Stuck in the weeds, putting out fires, he needed a change.
In Lead Your Tribe, Love Your Work, he describes what turned it around for him was defining his values or as he called them, "Rules of Our Game because they were the bare minimum for someone to play on our team." The five values he and his wife Lisa crafted transformed their company from a place he hated to go into a place he loved to call home.
Values, your company's culture, comes from the heart. They can't be borrowed or manufactured because they have to be your own. They aren't something you want to achieve. They are your reality—what you believe. Ask yourself, "What are the rules? What would you never do under any circumstances?
A healthy culture has three needs.
Belonging. Think of geese flying together. The goal is to make it together. We need to belong to something greater than ourselves. "We want to identify with the people with whom we spend most of our day."
One of the best ways to create that sense of belonging is through shared experiences and company traditions or rituals. Annual road-trips, progressive dinners, Thai Thursdays, having a beer in the break room and other casual activities that create shared memories.
Affirmation. "We want to be individually recognized and appreciated in a way that means something to us." Affirmations are more than just saying thanks. It includes listening, assisting, giving quality time and gift-giving. As important, is making them the hero of the story in front of their loved ones. Taking the time to do these things instills core values into the tribe.
Meaning. "We want know what we do makes a difference." Collect stories of how your organization changes lives. "Meaning goes deeper than just what you do. Meaning goes down into the heart of why you do it." Meaning goes beyond the transaction with your customers. Make them part of the tribe too.
Talk to your people to get a pulse on your culture at least once a week. Just listen and say thanks. Begin by asking questions like:
• What's one thing that makes our culture unique?
• Why do you come to work each day?
• What's one thing we should never stop doing?
• What's one thing we should stop doing?
Focus on the why and make sure your tribe knows what it is.
* * *


Like us on
Instagram
and
Facebook
for additional leadership and personal development ideas.
* * *

Posted by Michael McKinney at 06:19 PM
Permalink | Comments (0) | This post is about Teamwork