The Making of Theodore Roosevelt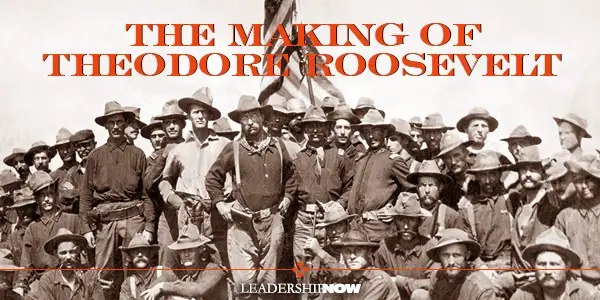 T
HEODORE ROOSEVELT was not a born leader. He certainly wasn't destined to lead the charge up San Juan Hill or become the President of the United States. But he became the man that did.
How Roosevelt became the leader we remember is a remarkable story. His journey is skillfully told in Theodore Roosevelt and the Making of American Leadership by Jon Knokey. Using many unpublished letters and notes from Roosevelt's contemporaries, Knokey insightfully chronicles TR's journey to the White House.
Theodore was born small and frail. He had life-threatening attacks of asthma as a child, and it consumed the family. "Though driven by good intentions, this over-protection could very well have been the root cause of Roosevelt's overpowering sense of entitlement. The man needed to be at the center of attention for everything he undertook."
When the Civil War came, Roosevelt's house was divided too. His father Theodore Sr. was a Lincoln Republican and his mother Mittie, was a Southerner. To keep peace in the family, Theodore Sr. limited himself to noncombatant work with the Union Army while his mother's relatives fought heroically. Observing his relative's deeds and his father's principles and morality, Theodore wrote that, "I felt a great admiration for men who were fearless and who could hold their own in the world, and I had a great desire to be like them." Knokey notes, "He embraced both contrasts seamlessly, almost naturally. And it was this ability—to embrace contradiction among diverse groups of people—that would become, over time, one of his greatest strengths as a leader."
When he was about twelve, he decided to beat his affliction through strenuous activity. His father told him, "Theodore, you have the mind, but you have not the body, and without the help of the body, the mind cannot go as far as it should. You must make your body." And he did.
Theodore was a curious man. One classmate said, "Never have I seen or read of a man with such an amazing array of interests." The stores told here of his days at Harvard are revealing.
After Harvard, Theodore headed for the New York State Assembly and tried to change the world from day one. He learned he could not and some valuable leadership lessons along the way. "Theodore needed to focus on incremental victories; instead he tried to change the entire culture overnight." He learned, "It cannot be done by charging ahead alone, simply espousing virtues."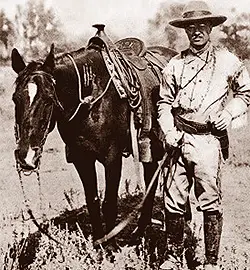 After his first wife Alice died, he headed West to the
Badlands of North Dakota
and took up ranching. "The Theodore Roosevelt in the history books is the man that emerges from the Badlands in 1886." While there he began to "change from a brutishly driven man, to a driven man who took time to reflect on the tenderness in the world around him. A moan more thoughtful, more pensive, more contemplative. A man who learned how to rule his spirit." It was the most influential period in his leadership development.
With the coming of the Spanish-American War, Theodore's lessons begin to serve him well. "Theodore's greatest leadership feat, and much more impressive than his charge on San Juan Heights, was that he understood where his followers were, and he led them from there." He earned his leadership with his men by serving them.
On March 4th, 1901 he became President McKinley's Vice President. Following McKinley's assassination in September, Roosevelt became president and served two terms.
Knokey concludes, Theodore "led by downplaying differences, focusing on inclusiveness—focusing on the greater good for all Americans. This made him genuine to the masses. He would fight for anyone, so long as that person worked hard, did their part, had character."
Knokey's telling of Theodore Roosevelt's leadership journey is an inspiring one. It is well told, and the anecdotes and accounts from TR's contemporaries add much to the story. By the end of the book, you will feel like you know the man. A friend of TR's recalled, "He had the virtues we like to call American, and he had the faults. He knew us, and we knew him."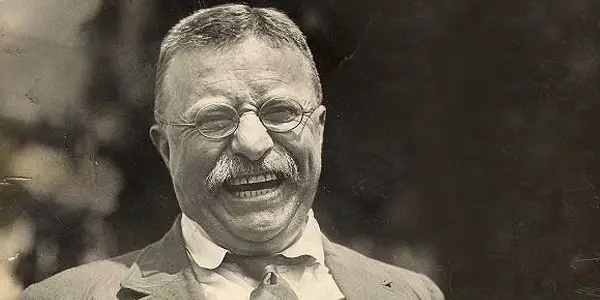 * * *


Like us on
Instagram
and
Facebook
for additional leadership and personal development ideas.
* * *


Posted by Michael McKinney at 07:29 AM
Permalink | Comments (0) | This post is about Leaders