Let's Go Invent Tomorrow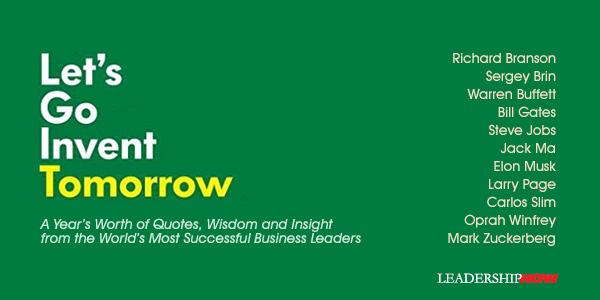 L
ET'S GO INVENT TOMORROW is a collection of 365 quotes on business and life from Richard Branson, Sergey Brin, Warren Buffett, Bill Gates, Steve Jobs, Jack Ma, Elon Musk, Larry Page, Carlos Slim, Oprah Winfrey, and Mark Zuckerberg.
Some are inspiring, and most are thought-provoking. You won't agree with every opinion expressed, but
you will gain a wider perspective to enhance your own
. These successful business leaders share what worked and what didn't work and more importantly how they approach their work.
From Oprah Winfrey's advice, "The key is not to worry about being successful but to instead work toward being significant—and the success will naturally follow. How can you serve your way to greatness?" to Warren Buffet's advice on marriage, "Marry the right person. And I'm serious about that. It will make more difference in your life. It will change your aspiration, all kinds of things. It's enormously important who you marry," you will find insights to help you build a firmer foundation to grow from.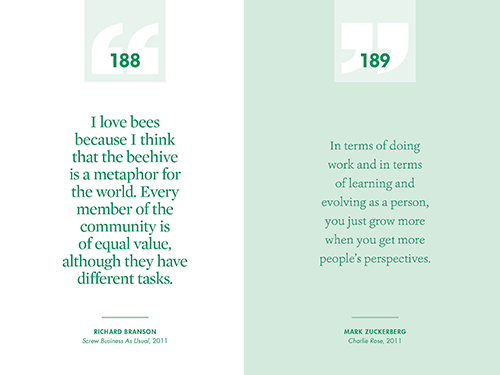 Gary Saul Morson wrote in The Words of Others: "Anatole France frankly advised, 'When a thing has been said and said well, have no scruple. Take it and copy it.' Yes, indeed, but do more. Copy many well-said things. Pierce them together. Assimilate them. Make the process of reading them a way to form the mind and shape the soul. As anthologies can never be complete, we will never exhaust the ways quotations can enrich our lives."
Let's Go Invent Tomorrow will help "form the mind and shape the soul."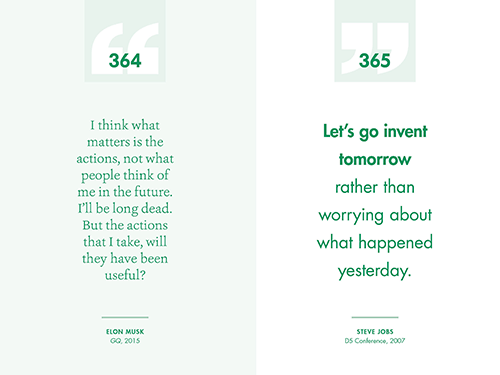 * * *


Follow us on
Instagram
and
Twitter
for additional leadership and personal development ideas.
* * *


Posted by Michael McKinney at 08:04 AM
Permalink | Comments (0) | This post is about Books