The Culture Engine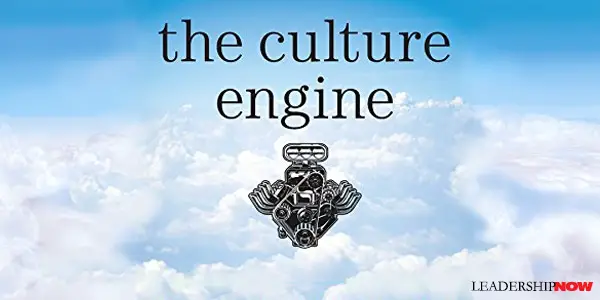 CULTURE is the engine of any organization. It is the force behind everything that happens. It empowers behaviors that communicate who we are whether we like it or not. Getting it right is critical.
How do we create a culture that brings out the best in people?
Chris Edmonds says that it can be done by the creation of an organizational constitution. "An organizational constitution is a formal document that states the company's guiding principles and behaviors." It describes how your organization operates. It makes clear what our expectations are and how we are to achieve them.
We have to begin by understanding the truth of how our organization operates. Are we where we want to be? To do that you have to de-insulate yourself, genuinely connect with team members, seek out the truth-tellers, and share your assumptions and what you are learning. Whether we like it or not, we have to "understand that people are acting exactly as you would expect. The way they are behaving now is being reinforced consistently, albeit maybe unintentionally." In other words, if you are going to define a better way, you have to live a better way.
Leaders define the culture. So it's critical that you live the values and behaviors in your constitution both in and out of the organization. "This scrutiny is unfair, yet it is completely understandable and it is inevitable. You need to expect it and live up to it."
The first element of your constitution is your organization's reason for being. Your purpose statement should be a clear statement of what the company does, for whom, and why.
The second element is the "positive values and behaviors you want every leader and employee to demonstrate in every interaction with team members and customers." These have to be defined in behavioral terms so people have something concrete to measure themselves against. Have a "good attitude" is not specific enough. You can't manage attitudes but you can manage behaviors.
The third element is strategy. The strategy represents the path to company goals and expectations. "Every team member should be able to describe how his or her daily projects, goals, and tasks contribute to the accomplishment of team or company strategies."
Edmonds then explains how to manage, measure, and coach others to embrace the organizational constitution. "In high-performance, values-aligned organizations, values accountability is of equal importance with performance accountability. Leaders spend as much time, if not more, communicating, modeling, and reinforcing the department's values and valued behaviors."
The Culture Engine provides tools in each chapter for making this happen in your organization. The ideas here are not limited to just a few leaders at the top. At any level in the organization, you can make a difference within your sphere of influence. As a leader, you should be intentional about the culture you are responsible to and for.
| | | |
| --- | --- | --- |
| |   | Organizational culture is not an amorphous thing – it is exemplified by the leadership. It can steer a company up or down, keep it on mission or force it off-course. For an organization to fulfill its potential, the culture must be on-point, truly reflecting the heart of the company from leaders to team members across the company. The Culture Engine helps leaders define the playing field. |
* * *


Like us on
Instagram
and
Facebook
for additional leadership and personal development ideas.
* * *


Posted by Michael McKinney at 01:01 AM
Permalink | Comments (0) | This post is about Culture , Management