Change with Confidence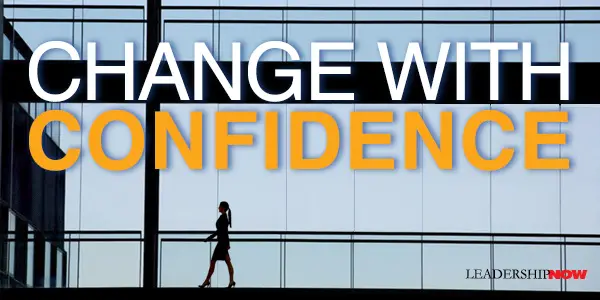 Change with Confidence by Phil Buckley is a great handbook for working through a big change project. The book is organized around 50 critical and practical questions change leaders ask.

The examples provided throughout the book mostly reflect his experience as co-lead in the global integration of Kraft and Cadbury. I think that this is some of the hardest change to lead because you are not just merging systems and processes but different organizational cultures. He reflects on the critical issues and the analysis is quite helpful.
Buckley's approach is people-centered and emphasizes the responsibility of change and organizational leaders. Not surprisingly, the first question considered is "What do I bring to the project?" Knowing the answer helps you bring confidence and resolve to the change project.
Buckley writes:
Many change leaders don't realize that the people who must adopt the changes are the ones who control the long-term success of the project, and if they don't take on new ways of working (and stick with them), the project will ultimately fail and most benefits will be lost. Therefore, the best strategy for ensuring success is to work with people and make sure they have everything they need—including respect, encouragement, information, tools, and the opportunity to shape the change to fit their environment.

If leaders don't change first, the people actually being asked to do the heavy lifting won't either. I have seen change leaders attempt to force changes through fear and threats. This might work in the short run but always fails over time. A forced change loses steam as soon as the pressure is removed.
Importantly, Buckley also deals with questions such as, "How do I manage my day job, change project, and life?" Not only will change projects test you as a leader in both your abilities and self control, they will eat up as much time as you give it. "A reasonable life balance will help you stay focused on all of your priorities."
This book can help any change project from beginning to end and help you grow as a leader in the process.
* * *


Like us on
Instagram
and
Facebook
for additional leadership and personal development ideas.
* * *

Posted by Michael McKinney at 11:50 PM
Permalink | Comments (0) | This post is about Change