Washington's Lessons: It's Never Too Early to Choose to Lead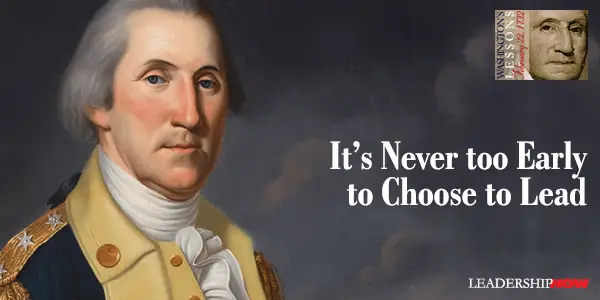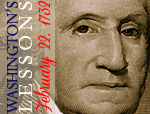 G
REAT LEADERSHIP doesn't just happen. Great leaders are revealed in extraordinary circumstances, but they are made long before. A person's quality of leadership radiates from their character. Consequently, it's never too early to begin your leadership development.
George Washington filled many roles in his lifetime: a surveyor, frontier explorer, businessman, land speculator, soldier, farmer and statesman. A couple of examples from Washington's childhood help to explain his successes later in life.
By age sixteen, Washington had copied out by hand, 110 Rules of Civility & Decent Behavior in Company and Conversation. They are based on a set of rules composed by French Jesuits in 1595. The first rule sets the tone of the others that follow: "Every Action done in Company, ought to be with Some Sign of Respect, to those that are Present." There isn't a leader that wouldn't benefit from a daily reminder of this approach. Time and time again, these rules from his childhood played out in the conduct of his public life and defined his reputation. These rules and his concern for them integrated him as a leader and bonded him with those he led.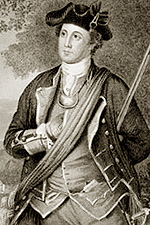 George Washington's father died when he was eleven leaving him to be raised by his older brother Lawrence. By age fifteen his formal schooling was over and he had achieved the equivalent of only a grade school education. But his education never stopped. Washington was an avid reader, soaking up the works of historians and thinkers. He was especially drawn to the essays of the Roman philosopher Seneca and Joseph Addison's play
Cato
with its lesson in selfless leadership. He studied the ideas of his contemporaries in writings and conversation. He also spent a good deal of time writing which helped to solidify his thoughts. Learning is more than discovery. It helps us to make sense of things. It's more than collecting information—it is applying it in a constructive way to some area of our life.
It is the mindset of a leader to work on themselves harder than they work on others. A leader's first responsibility is governing themselves. Historian Gordon Wood has written, "Washington became a great man and was acclaimed as a classical hero because of the way he conducted himself during times of temptation. It was his moral character that set him off from other men."
Leadership is embodied in the way you look at the world and respond to it. It's never too early to choose to lead.
* * *


Like us on
Instagram
and
Facebook
for additional leadership and personal development ideas.

Posted by Michael McKinney at 12:01 AM
Permalink | Comments (0) | This post is about Leaders , Washington's Lessons