Leading Views: Good Poker Players Know When to Fold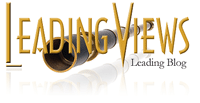 We are often controlled by habits and mindless behavior. In times of uncertainty we easily revert to the familiar, when what we need to do is explore uncharted territory.
In
Adhocracy
, Robert Waterman notes that "Bureaucracy gets us through the day; it deals efficiently with everyday problems. The trouble is, change ignores conventional bureaucratic lines. The real action in organizations occurs outside 'the proper channels.'"
The goal of adhocracy is change. But change efforts need to monitored and evaluated along the way at predetermined milestones. Waterman explains:
Stud poker is a good metaphor for this process. In stud poker, as in product development or any other ad hoc work, you don't know whether you have a winner until the last card has been played. But as each card is dealt, just as a project proceeds through each phase, you buy more information on the probable success of the outcome. With each card, staying in the game gets more expensive and more risky, just as each successive phase of the project tends to get bigger and more costly than the last.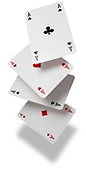 Good poker players know when to fold. Managers often don't—for several reasons:
First, they don't bother to break big projects up into bite-sized chunks. It lends some semblance to structure to the unknown.
Second, as the project grows, more and more people's egos and careers become invested in making sure the damned thing succeeds. Managers proceed against odds no poker player would touch because they don't see that a failure can turn into a valuable learning experience.
Finally, they don't get rewarded for "the perfect mistake"—a good try that was called off for the right reasons.
* * *

Like us on
Facebook
for additional leadership and personal development ideas.
Posted by Michael McKinney at 06:08 PM
Permalink | Comments (0) | This post is about Leading Views