InsideOut Enneagram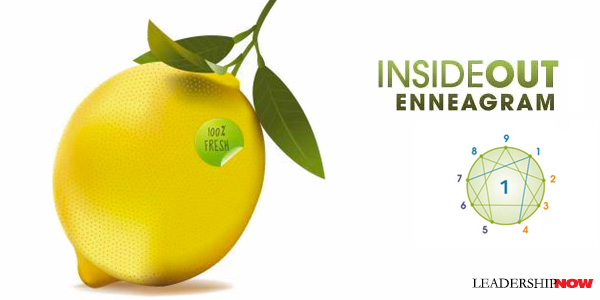 THE Enneagram is a method for identifying your personality type and is a valuable system for learning about yourself and others. The Enneagram system defines nine basic personality types of human nature and their complex interrelationships.
Wendy Appel has tackled the Enneagram's subtleties and complexities in InsideOut Enneagram. Her book makes practical the Enneagram system by use of clear explanations of each Type, case studies, and a structured journaling process. There is a section on Type and team interactions that examines predictable points of tension, reactive patterns, and synergies between all of the possible Enneagram Type pairs. Her goal is to help you to see and think differently about your strengths, your weaknesses, and mostly the subterranean habits of mind and motivations that drive you and others. It's a journey of self-mastery.
Appel observes that "most of us focus our attention outward and neglect our inner life. We think that change is out there. Instead of tuning in to the language of our head, heart, and gut, we are busy looking outside, ahead, and down."
Understanding who we are, uncovering our blind spots, and creating a game plan to master our thinking and behavior, is vital to developing our leadership potential and to better understand those we lead.
The subconscious mind, where our habits, patterns, and beliefs reside, directs the course of our lives, and most of us are unaware that this is happening. To transform as leaders and to transform our organizations require that we examine our core beliefs—both individual and collective. If not, we simply make iterative changes, and that won't be enough to succeed in today's globalized economy.

The Enneagram gives you the possibility to transform the way you show up as a leader. Inner change leads to outer change—when your inner world transforms, an opening is created for extraordinary shifts to occur in your outer world. When you lead from the InsideOut, you have the ability to be responsive and flexible enough to act in the moment. Your words and actions are aligned. You take responsibility for creating your life and for leading with integrity and passion.
Appel says she often gets asked "about the difference between the MBTI and the Enneagram, or whether MBTI Type preferences neatly fit into the Enneagram Types. The most simplistic way to understand how the systems complement each other is that the MBTI describes preferences for how we do things (get our energy, make decisions, gather information, and so on); the Enneagram describes why and how we behave as we do (beliefs, fears, desires, focus of attention), and how we go about getting our perceived needs met."
InsideOut Enneagram is an opportunity to discover what is working for you, what is not working for you, why, and what you can do about it. You will find descriptions of each type on her website.
* * *


Like us on
Instagram
and
Facebook
for additional leadership and personal development ideas.
* * *

Posted by Michael McKinney at 07:08 PM
Permalink | Comments (0) | This post is about Human Resources , Personal Development