Leading Views: Keep Dissenters Close to Provide Perspective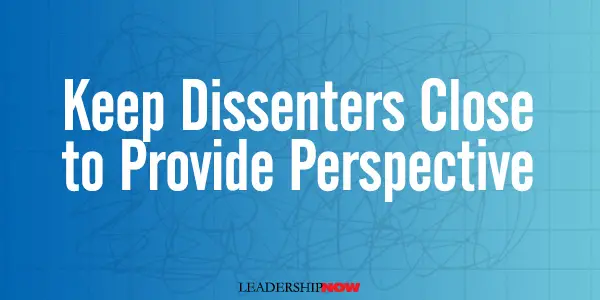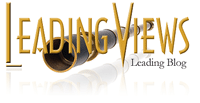 FROM the Gallup Management Journal comes a collection of articles designed to provide a roadmap for moving forward into an uncertain future. In Decade of Change, Senior Editor Jennifer Robison interviews retired Lieutenant General Russel Honoré. He makes the point that leaders should keep dissenters close to provide perspective. This point cannot be stressed enough because although we all know it, most of us rarely encourage it.
You've got three groups of people in your organization. First, you've got the people who, when you say it, will get it done. Those are the people that want to replace you.

Then you've got the people who are on the team but aren't necessarily motivated to get the task done. Those are the people in the middle. You can't run the organization without them, so you take them as they are.

And then you have the third group. They're very effective, but they don't seem motivated. They argue with you. What you must decide is, is it OK to have a person from the third group on the team, or should you get rid of him? Members of that third group can be very competent, and many leaders let them go because they aren't jumping up and down every time the boss walks in.

So an art of leadership is to sort those three groups out. You don't have to worry about the ones that want your job. They're clapping every time the boss says something, and they're willing to do whatever it takes to be on the team and be solid key players. Then you've got those who don't cheer, but they get it done. But the third group could be the most productive, because sometimes the least conformist member of the group can say, "Yeah, this is what the boss says, but this is what the organization needs." Some of your best innovations come from the mavericks.

Group one is good for accomplishing a mission, but if you don't have people bringing up the negatives, you won't have any perspective.
* * *


Like us on
Instagram
and
Facebook
for additional leadership and personal development ideas.
* * *

Posted by Michael McKinney at 10:58 PM
Permalink | Comments (0) | This post is about Leading Views , Management , Teamwork