Socrates on Communication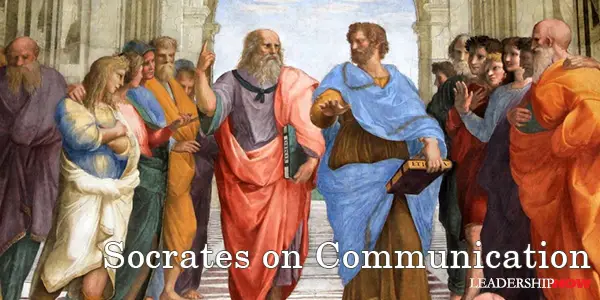 BETTANY HUGHES, author of The Hemlock Cup—a fascinating portrait of Socrates and Athenian society—says that "He reminds us to keep debating the meaning of life, to keep questioning, to keep speaking to one another, to keep looking for answers. However you value him, you cannot argue with the central tenet of his philosophy. Because he beseeches mankind not to be thoughtless."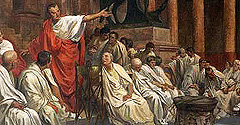 A proponent of open dialogue, Socrates would undoubtedly encourage face-to-face communication as the best way to build community, consensus, and trust. While technology has increased the speed and frequency of our communication, it is no substitute for face-to-face communication to convey meaning. In this passage, Hughes shares Socrates' concern over the potential for miscommunication without the give-and-take of face-to-face contact:
Socrates was wary of the written word. His anxiety was that it could neither account for itself nor answer back. Words were everywhere in Athena's city, but Socrates, unusually, did not set his own down on papyrus with an inky flourish. In a city filled with authors of every kind, he was anxious about the impact of writing without the accountability of face-to-face contact. "I cannot help feeling, Phaedrus, that writing is unfortunately like painting; for the creations of the painter have the attitude of life, and yet if you ask them a question, they preserve a solemn silence."
Socrates was living through his own information revolution. He shares with us the same concerns.
* * *


Follow us on
Instagram
and
Twitter
for additional leadership and personal development ideas.
* * *

Posted by Michael McKinney at 11:12 PM
Permalink | Comments (0) | This post is about Communication