Opportunity Screams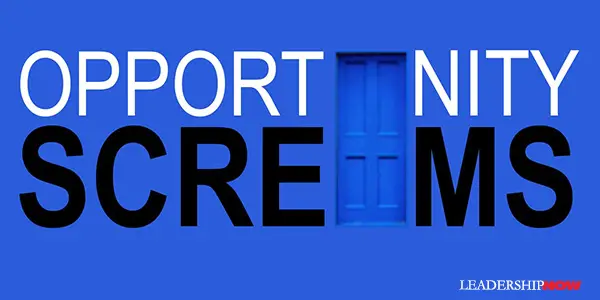 I
N
Opportunity Screams
, Tom Asacker argues that information is no longer power. Power today comes from passion and purpose and the ability to create meaning from information. Through the metaphor of three locked doors—
Engagement, Interest and Belief
—he develops a framework for unlocking these states of mind in others to attract their attention, sustain their interest, and inspire them to act.
Asacker does not offer a formula to follow. More importantly, he explains the mindset necessary to apply these ideas to your product, service or idea. It really gets back to relationships. He shares a lesson from his father: "It's all connected. Transparent, honest, caring relationships bring meaning, happiness and growth to your business and to your life." We are, all of us, at this time, facing a rare opportunity, but to take advantage of it, says Asacker, we must get a thoughtful plan together. "It's how you frame the situation that will dictate your outcome." There are no shortcuts. You've got to put the time in.
It's not just for marketers, but a must-read for anyone working to influence others. The book also offers links to video extras located on his web site.
A brilliant and meaningful idea, even if placed directly in people's paths, is simply not enough to unlock the Doors to opportunity today. Please don't delude yourself into thinking that it is. The results will break your heart and your spirit. Passion without understanding eventually burns out.

Establish and legitimize your other-focused idea with energy, supporting structures and processes, then turn on your mind and the powerful intellectual capacities of your people and creative partners. Turn your interest towards your audience, adding value to their lives and uniquely feeding their hungers. Remember, you're no longer competing for market share. You're after heart share and mind share.
* * *


Follow us on
Instagram
and
Twitter
for additional leadership and personal development ideas.
* * *

Posted by Michael McKinney at 05:32 PM
Permalink | Comments (0) | This post is about Marketing