IdeaSelling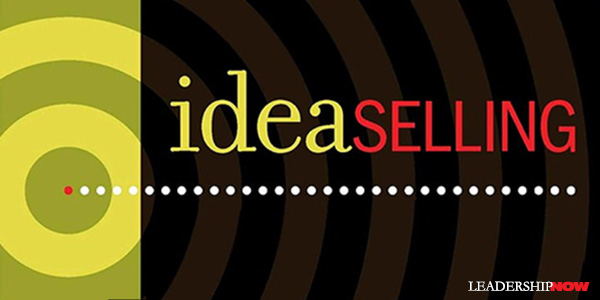 IDEAS don't sell themselves. In fact, the better and bolder they are, the more they need selling. Sam Harrison offers hundreds of tips to help you get your (creative) ideas sold and keep you centered in the process. IdeaSelling, says Harrison, is for "anybody who knows the pain and suffering of presenting an idea and having it slammed to the ground, picked over, or altered beyond recognition."
Simply saying, "They just don't get it" is playing the victim. It doesn't help you get your idea sold. One of the first reminders he gives us is one that is easily forgotten in the moment: It's not about you. He writes:
Decision-makers aren't interested in your pain.

They're interested in their pain.

They want to know how your ideas will ease their pain. Solve their problem. Provide worry-free sleep.

Or maybe they want to know how the idea will make their lives fun and joyful. Make them prosperous. Make life easier.

The last thing they want to hear are your problems. The overtime you put into the idea. Your hassles along the way. Your sleepless nights and supreme sacrifices.

Don't whine or complain during your pitch. Keep it positive.

Stay out of your problems. Stay in their solutions.
A few others:
If you can't describe your concept without taking a breath, you probably haven't nailed your theme.
Dig down. But use a spade, not a bulldozer.
Don't build up clients only to let them down at the end with "Well, what do you think?" or "That's it."
* * *


Like us on
Instagram
and
Facebook
for additional leadership and personal development ideas.
* * *


Posted by Michael McKinney at 11:52 PM
Permalink | Comments (0) | This post is about Creativity & Innovation , Marketing