Serve to Lead: Make Your Life a Masterpiece of Service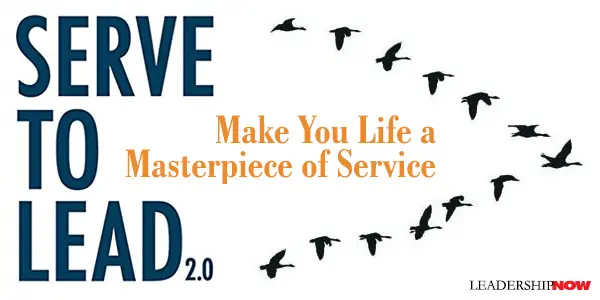 Everyone can be great because everyone can serve. You don't have to have a college degree to serve. You don't have to make your subject and your verb agree to serve…. You only need a heart full of grace, a soul generated by love.


–Martin Luther King. Jr.

"Everyone can lead because everyone can serve,"
says James Strock. "When service is the basis of leadership,
everyone
can be a leader." What's more, "We're in a new era, with new rules, new ways to serve—and much greater accountability."
In a new edition,
Serve to Lead 2.0
puts the focus of leadership where it should be. Too often, people think of leadership as being about the leader. A leader who serves has greater influence. Service—not control—leads to trust and increased influence.
In an excellent chapter on management, Strock helps to place management and leadership in perspective and explains some of the nuances of tough love and accountability. "Management is encompassed within leadership." As leaders, we must develop management skills.
"Ultimately, management is a key to extraordinary service. Individual performance has the limitations of an individual. You may be a virtuoso. Yet, if you are determined to express your individuality in a more expansive way, you must develop management skills and engage others in a larger enterprise.

To achieve ever deeper relationships with greater numbers of customers and other stakeholders, you must master management. Day in and day out, that means you must serve those with whom you work, enabling them to serve ever more effectively.
Filled with examples and quotes,
Serve to Lead 2.0
is well thought out and one of the best books you'll read on how to think about service and how to get your leadership to be one of service.
Strock urges us to
make our life a masterpiece of service
. It begins by asking the question—who am I serving—throughout our life, minute by minute, hour by hour, day by day. Importantly, it is not a question that we should apply to only one area of our life. It should be an approach we take in all areas of our life—our time, our money, our relationships, and thoughts.
As an ongoing practice, he suggests we continually ask ourselves four questions:
Who am I serving?
How can I best serve?
Am I making my unique contribution?
Am I getting better every day?
Service isn't easy. It doesn't always get noticed, but it is what leading is all about. If that is hard to swallow, you need to ask yourself, why do I want to lead?
How many people are trapped in their everyday habits: part numb, part frightened, part indifferent? To have a better life we must keep choosing how we're living.


–Albert Einstein
* * *


Like us on
Instagram
and
Facebook
for additional leadership and personal development ideas.
* * *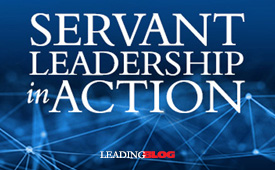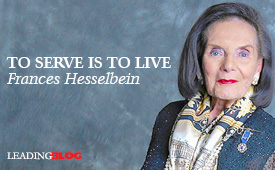 Posted by Michael McKinney at 01:42 PM
Permalink | Comments (0) | TrackBacks (1) | This post is about Leadership , Leadership Development , Management , Personal Development